An editorial taxonomy for helping editors keep track of issues
Description
This plugin creates a new taxonomy, which is only available on the backend. Intended usage is to keep track of editorial issues on the backend, using a taxomony which doesn't show on the frontend.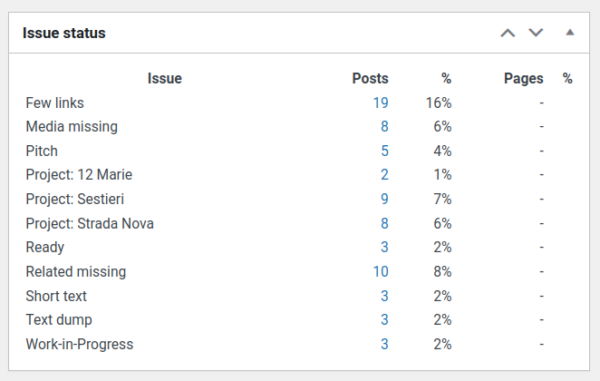 When editing a post the Issues taxonomy is there like any other taxonomy, and issues can be added simply by typing them, just like with normal tags. Issues can be editing using "Quick edit" just like normal tags.
A dashboard widget shows a summary of how many posts have which issues.
The admin post list page can be filtered on issues.
There's a settings page for selection which post-types the taxonomy should apply to.
Installation
The plugin can be installed as any other plugin. It requires not external setup.
Changelog
1.5
Bug-fix for Settings page
1.4
Added a basic Settings page
1.3
Percents on dashboard widget
1.2
Localisation of dashboard widget
1.1
Bug fix in dashboard widget
1.0
0.2
Screenshots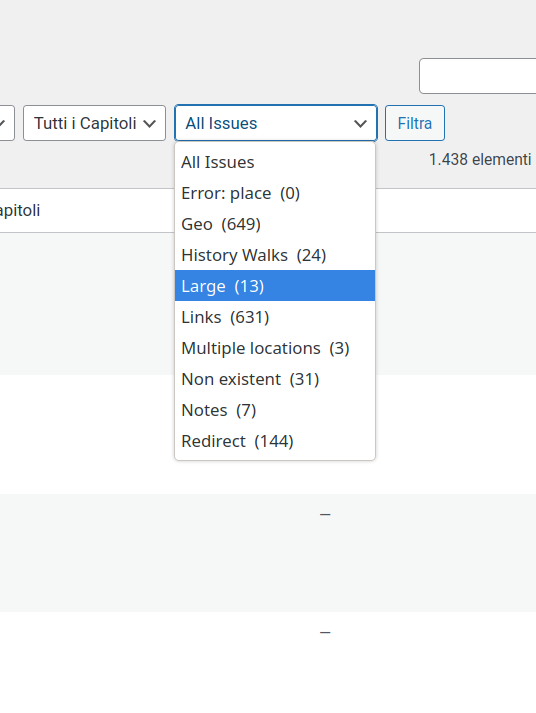 Download