I sold my remaining part of Venice Kayak in 2020, but the company is still there with many of the same people.
---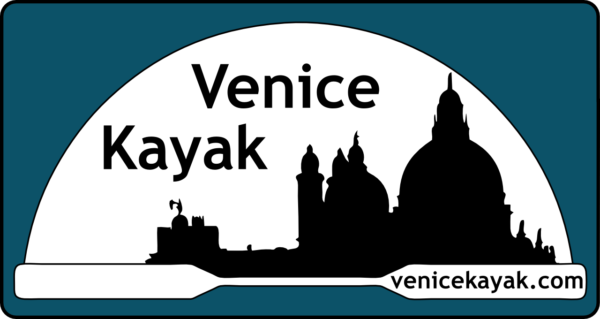 Venice Kayak is a small company offering kayaking tours in Venice, Italy.
We do tours in sea kayak around Venice city and in the lagoon, offering a unique point of view on the city.
The idea started in 2006 just as I had started kayaking. I was looking for interesting places to go paddling in Italy, where all my holidays would go for family reasons.
Looking at a map, I followed the coast line around the peninsula, and took notes: Cinque Terre, Isola d'Elba, Costa Amalfitana, Sardegna, Sicily, … When my finger reached Venice, it immediately struck that that had to be a different experience.
I spend a lot of time researching on the internet, with little success, but I found the Italian sea kayaking association Sottocosta, and they appeared to have half a dozen members in the area. I wrote to all of them, but the only one who answered was Marco.
With his help we organised an exploratory tour in June 2007 for me and a coach from Kajakhotellet, the leading kayaking shop and school in Copenhagen, Denmark.
We then had a pilot group down in September, and based on the response we got from that, I decided to go for it and start Venice Kayak in 2008.
We're now two owners, myself and Marco, and a varying number of guides and aides.

Lonely Planet video