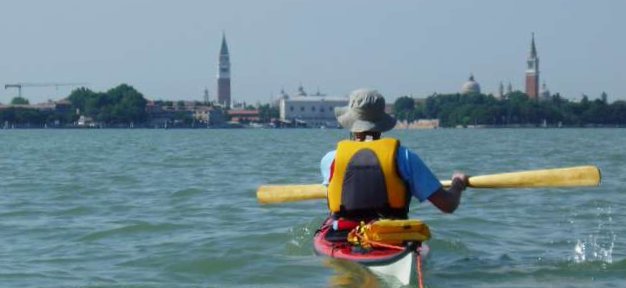 Tomorrow I'm off for Venice for a week's paddling. I've never paddled in Venice before, so I'm really looking forward to it. I'll be going with my friend Jes. Marco from Venice will pick us up at the airport, and he has kindly agreed to lend us two of his kayaks for the week. Marco will attend the 10 Elba Mare Maratona in the weekend, after which he will join us in Venice for the rest of our stay there.
We'll be paddling in the Adriatic Sea, in the lagoon of Venice and in the city itself. I'll post pictures and details as soon as I'm back.
The weather forecast for Venice is wonderful. Sunny, clear sky, 25-30° C during the day, 20° C in the night, and moderate winds, 4-6 m/s. Some forecasts indicate the possibility of occasional thunderstorms, so I'll bring my jacket and my Tilley hat.
I'm organising a trip to Venice in september, in collaboration with Kajakhotellet.dk in Denmark and the sea kayaking coach Marco Ballarin in Venice. We'll be staying in a camping, Marco will organise rental of kayaks and other gear, and Kajakhotellet will take care of booking and payment and provide additional coaches.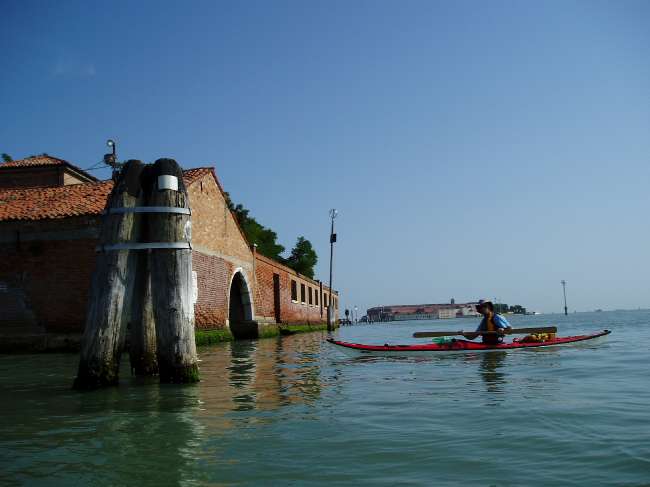 The trip is planned for September 10-15, and participation is open to all. The price has not been set yet, that is in part what this week in Venice is about, but it will include camping, kayak and other gear, coaches and guides fluent in English, Italian and Danish, and a welcome dinner. The price does not include air fare to and from Venice, as we do not know where the participants will come from. It will be possible to extend the stay in Venice by appointment with the camping and Marco.
If you're interested in coming to Venice to paddle in September, then drop me a note at rene@seindal.dk, and I will make sure you receive updates by email when we have a price, a more detailed programme and booking information.