Every once in a while you do something silly, only discover afterwards that your "good fun" could have had other consequences.
In November last year there was an alert for a high tide in Venice. Nothing extreme, a forecast of 115cm which will flood mayby 20% of the city with at most 20cm of water, much less in most places. It should, however, give some 20-30cm of water on parts of St. Mark's Square, at around 7.50am.
So, we headed out to the lagoon island where we have our kayaks real early, got on the water and paddled down to the canals behind St. Mark's to see if there was a passage into the square. There was a way in, with only 5-10cm of water, but doable, so we headed into St. Mark's Square, just to take a few photos and then head out again.
Not so …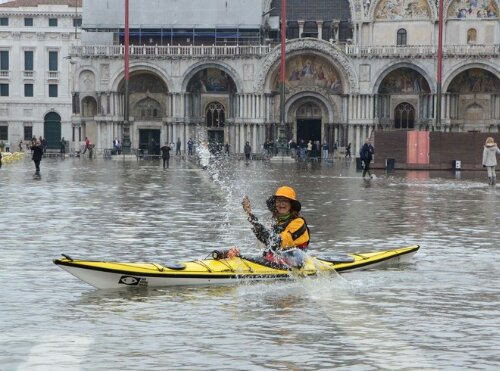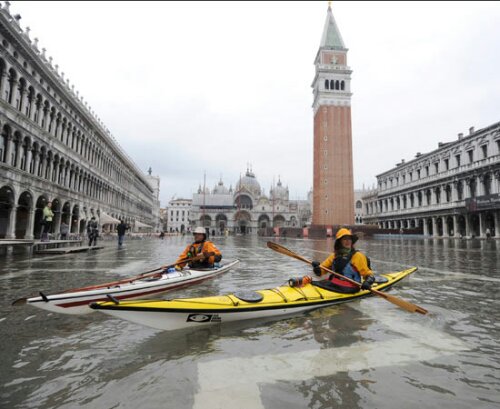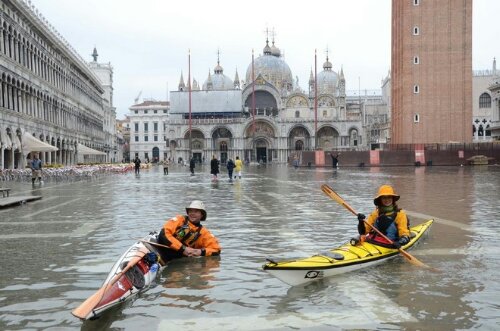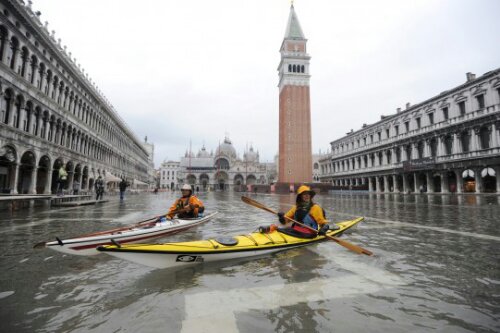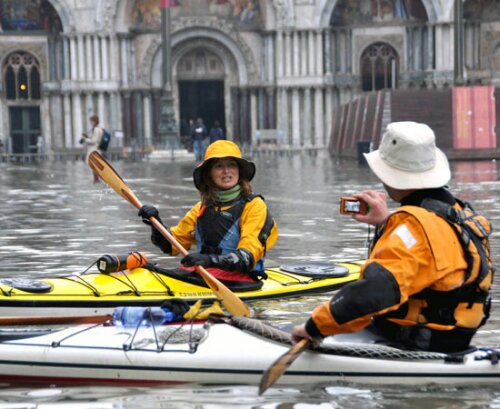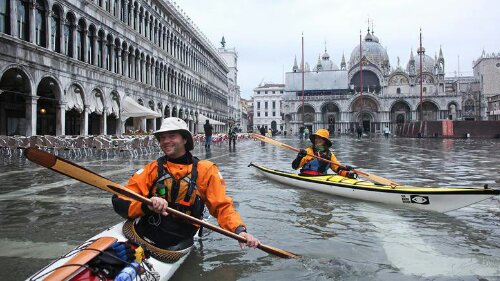 Just a few seconds after we were out in the clear, we had a handful of photographers running through the water to get photos of us, and for a time we were surrounded by 10-15 photographers all keen on getting just the right shot of these two kayakers on the square. After a short while a TV cameraman from national Italian television came over and started filming, and even interviewing my companion.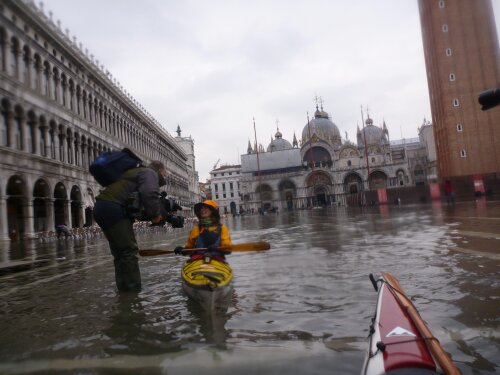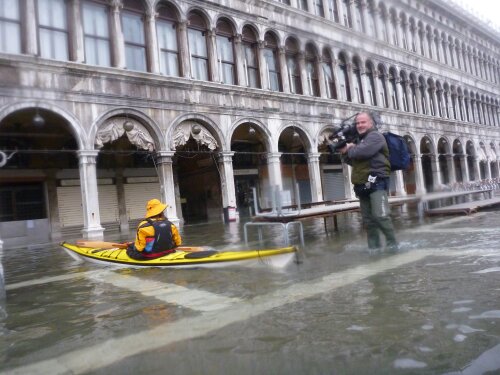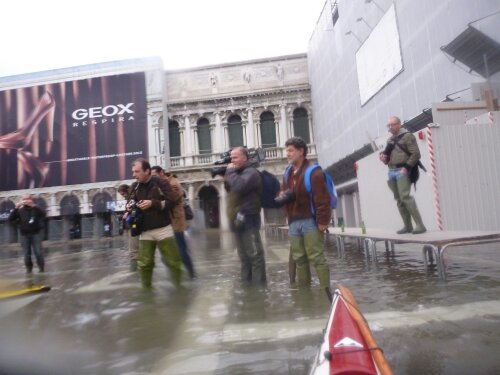 When one of the photographers jokingly asked us to hang around until the local police showed up, we decided that we'd better stop while we were still having fun. Apparently the fine for taking a boat – any kind of boat, even a completely innocuous kayak with a wooden paddle – into the square was worth a €1000 fine each.
We headed out to the normal Venetian canals again, watching for policemen or women over our shoulders, but we got safely out and enjoyed a nice paddle around the city, with very little traffic due to the high tide.
Then, when we came back home, Facebook and our email was full of messages of the type: "what have you two been up to now?". Our little stunt had earned us a cameo appearance on a couple of afternoon national news broadcasts, repeated in the evening, even with an interview with my companion on the regional news, where they did not miss the occasion to underline that "all boating is severely forbidden in the square".
So now we've even been reprimanded in TV.
The day after the photos were all over the regional printed news, and in some of the national newspapers as well, not to speak of the ones from Switzerland, Germany, Denmark, Brazil and probably a whole bunch of other places we don't know about.
We just wanted a few photos for ourselves, so we could say "been there, done that" 🙂