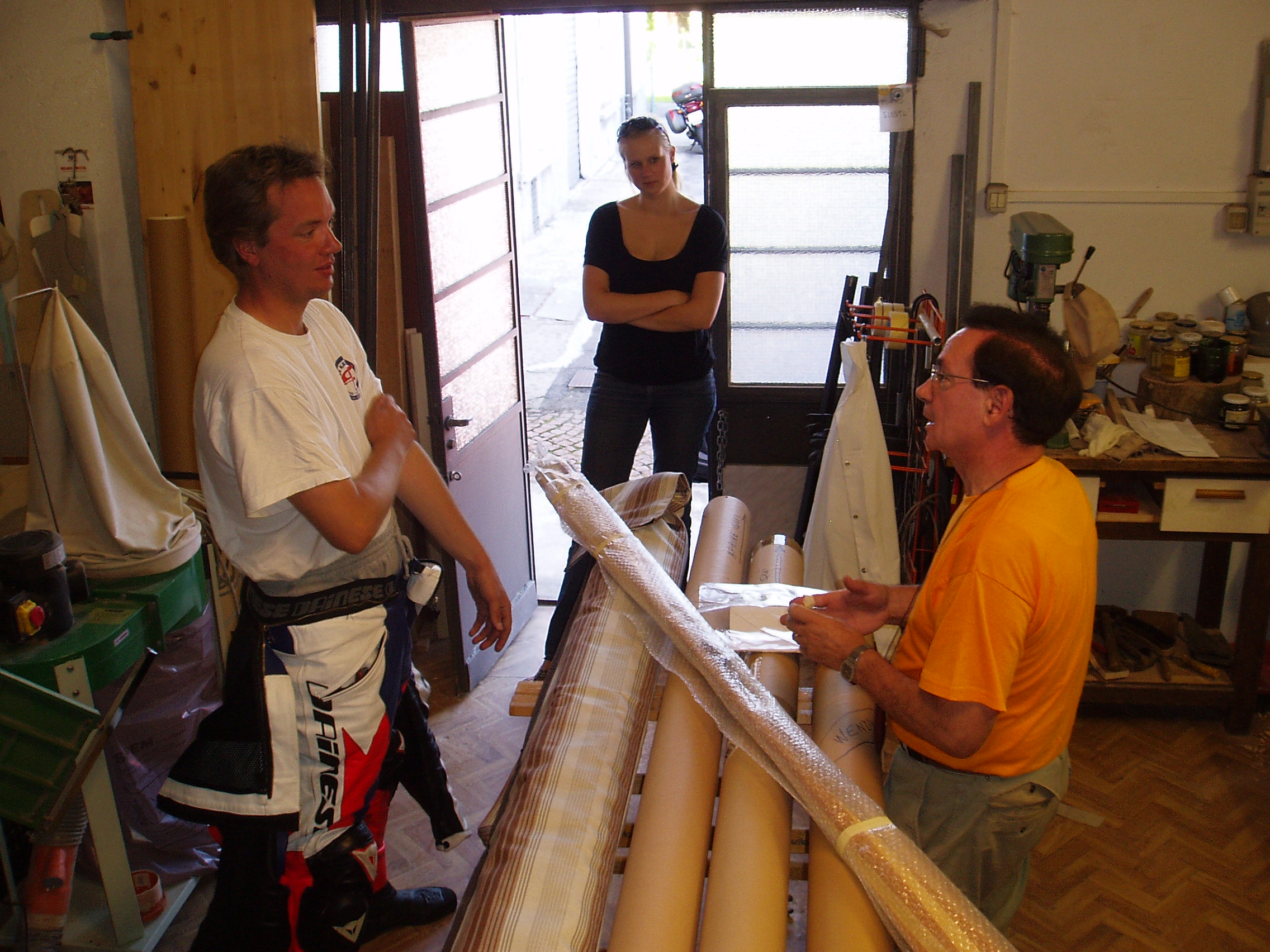 On our way down to Italy we passed by Varese near Milan to visit Nicola de Florio of Avatak Pagaie. Nicola had promised Wendy and me an Avatak paddle each for our journey, and he has kept his promise twice over.
Our agreement was for a Greenland style paddle each, a take apart paddle for Wendy and a single piece paddle for me. When I arrived to pick up our paddles, there were two paddles for each of us: a Greenland model as agreed, and a two piece Aleutina model.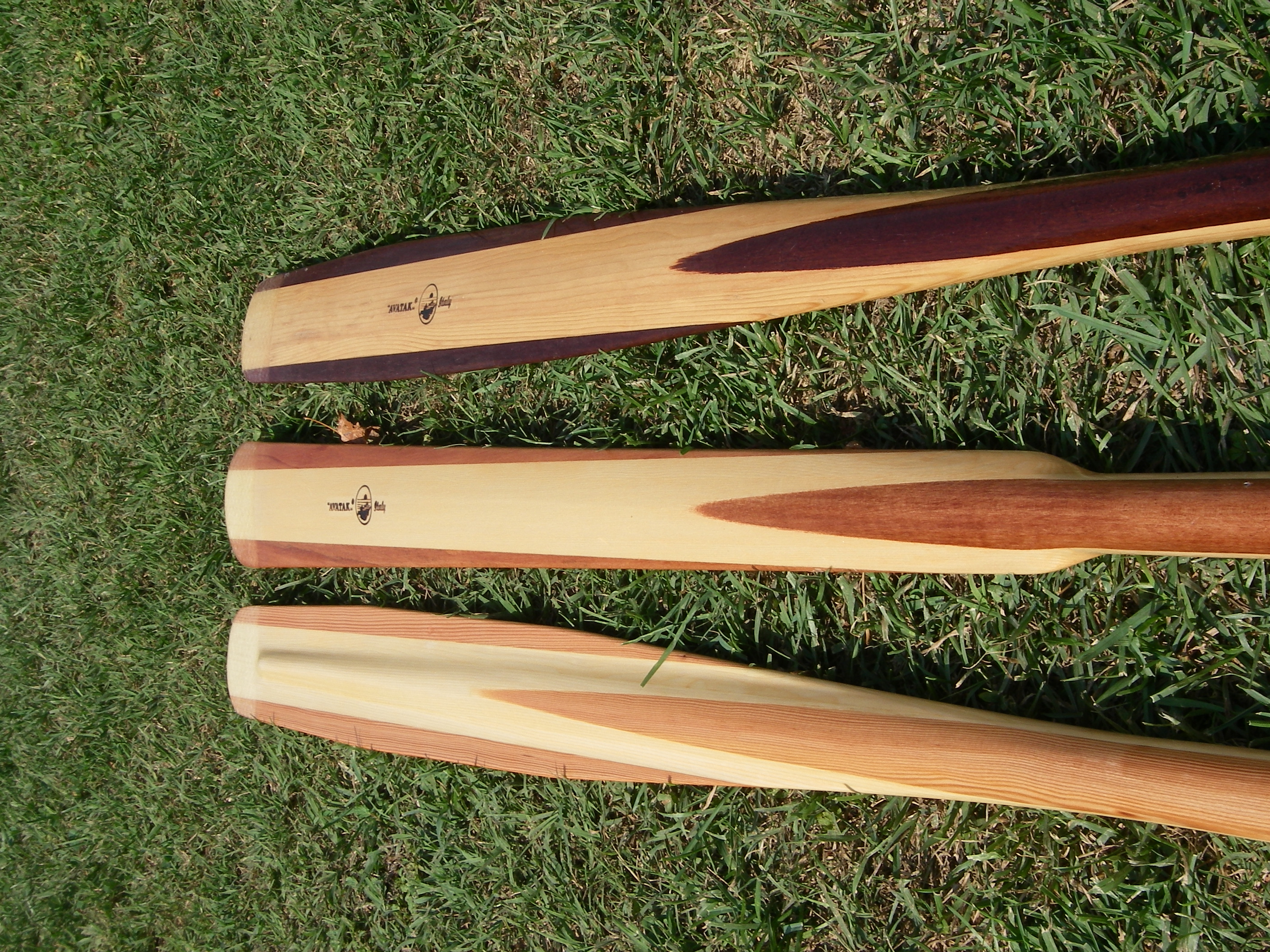 The Aleutina is rather special. It is unshouldered, the widest point of the blade is some 15 cm from the tip, and then it has a kind of spine on one side of the blade, It is in effect one side of the shaft that continues down the blade.
As I understood Nicola's explanation, the two sides are like two different gears. The flat side is normal and the side with the spine a higher gear.
I've never padded with such a thing before but I have used it a bit here in Venice and the is a clear difference between using the two sides, but as I was guiding a group in the lagoon I wasn't free to experiment.
I'm really looking forward to playing more with these paddles once I get to Sardinia.