Today is my two years anniversary with sea kayaking. I did my first sea kayaking course at Kajakhotellet in Copenhagen, Denmark, on August 19th and 20th, 2006.
Since then I have paddled almost 2500 km, circumnavigated the Mediterranean island of Sardinia and started a kayaking business in Venice, Italy.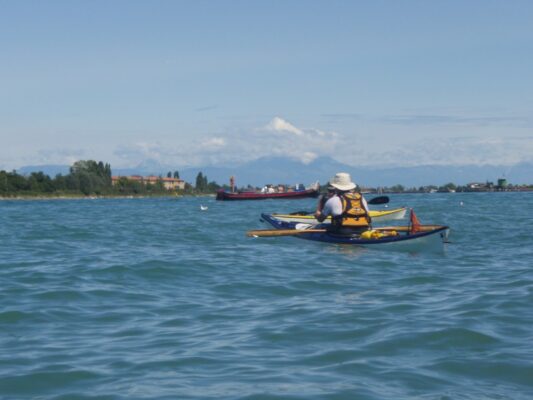 This is the most recent photo I have of myself paddling. It was taken by Claus Philipsen on August 16, 2008, in the Bocca di Porto di San Nicolò in Venice, that is, the entrance to the lagoon from the Adriatic Sea.