One day as I was paddling through some of the smaller canals in the sestiere S.Marco, close to the Fenice, I spotted this little sign in a window directly on the canal: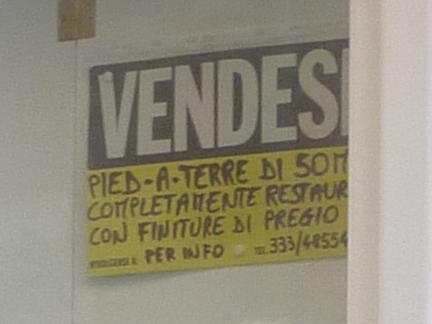 The sign reads: "Pied a terre of 50 mq, completely restored with high quality details".
Even though I was looking for a place to live at the time, it probably wasn't just that pied a terre I was looking for 🙂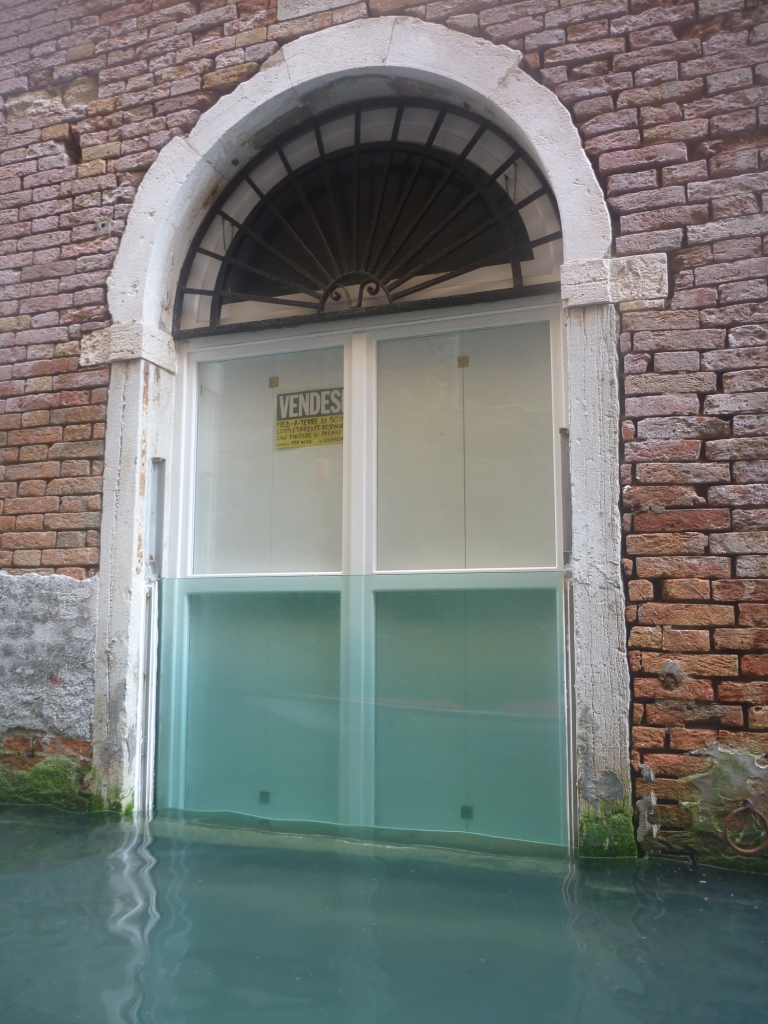 Pied a terre or pied dans l'eau ?
The spot is on the Rio de Verona on a little used stretch between the Fenice and the Rio Malatin / Rio Sant'Angelo.