There are strict speed limits on the Canal Grande, and its under constant surveillance, but the speed limits don't apply to the fire brigade, as can be seen from these photos.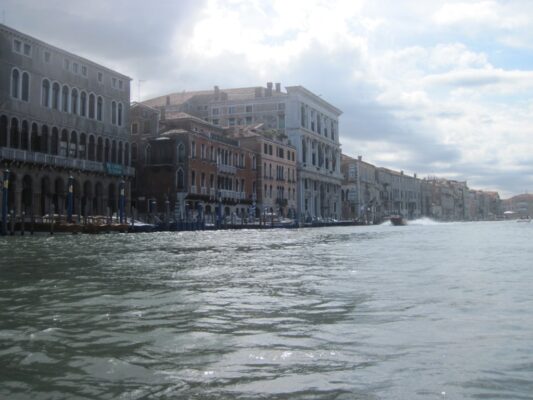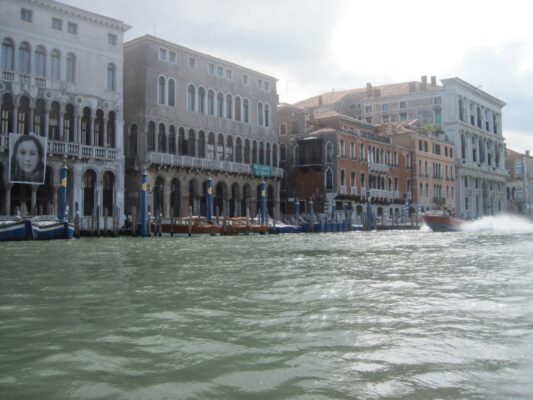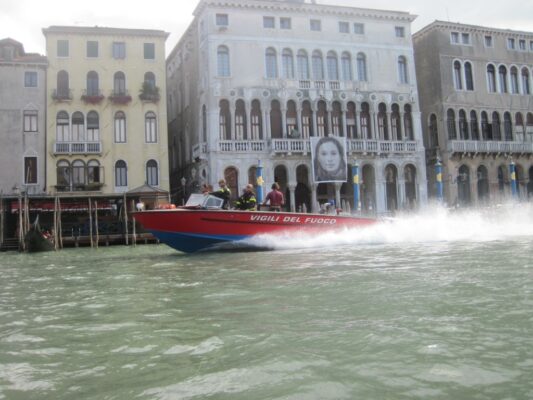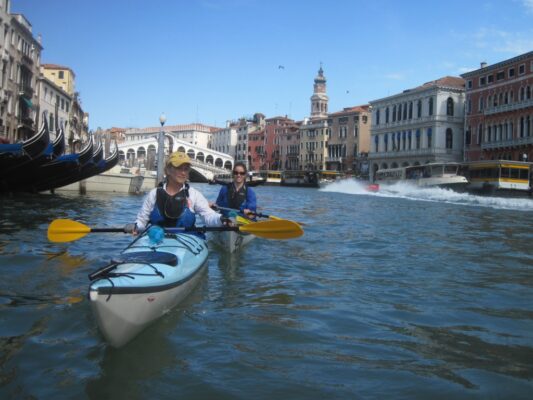 When you hear the siren you better move – or even better – keep to the sides always, as any rowed boat is expected to do in the Canalazzo.
The photos were taken on September 5 on the Canal Grande just in front of the City Hall, Ca' Farsetti, very close to the Rialto Bridge.
This is not a regular occurrence. I have only seen it twice this year, and I do spend a good deal of time around the Canal Grande.