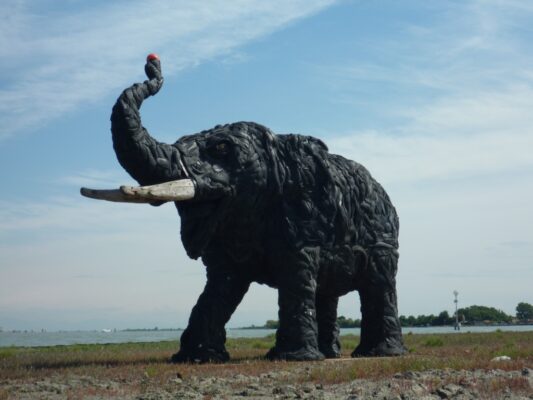 There has been a larger than usual mammal on the loose in the lagoon this summer.
The life size elephant stands on a shallow island near the Certosa island, just east of Venice, on the canal that leads to the airport. Most boats pass at a distance, but we can paddle right up under its trunk. It doesn't seem to mind, though.
It appeared there in early June, just at the opening time of the Biennale, so it probably has something to do with that. If that's the case, it will likely disappear in November when the Biennale closes.
Seen up close it looks like its made from old car tyres, heated and moulded into shape, and some pieces of drift wood.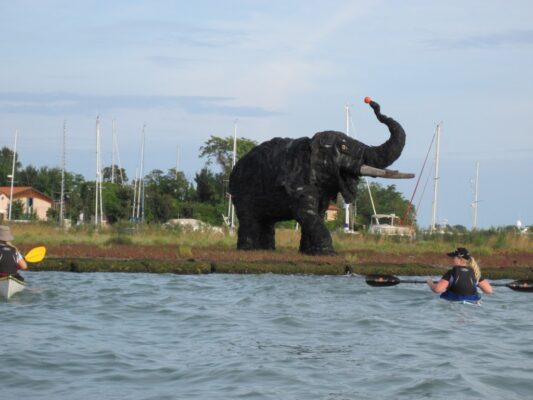 Some have suggested that the little red ball is like a key stone on an arch. Remove that, and it'll all come apart 🙂