Until recently all gondoliere in Venice were men.
This summer a Venetian woman, the daughter of a gondoliere, decided to try the exam, and she passed it as the first woman ever.
New gondoliere will start to work as substitutes for the older gondoliere, taking their turns when they're unable to do so. They also man the gondola ferries across the Canal Grande, which is where I first saw Giorgia at work earlier this autumn.
It is not always easy to take photos on short notice in the Canal Grande, but as we had to wait for the ferry to pass, I got the chance. I later saw her again in a better position to get some photos.
I've seen her a couple of other times, so it seems she works on the gondola ferry service at San Toma'.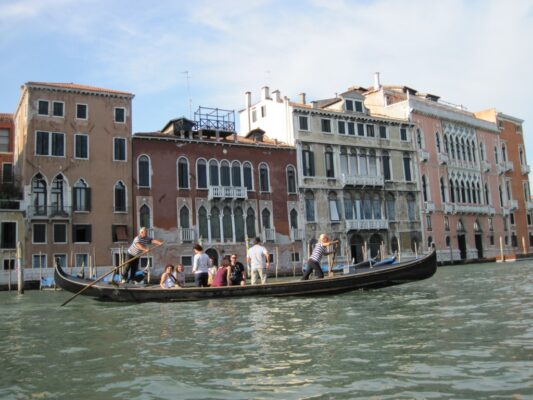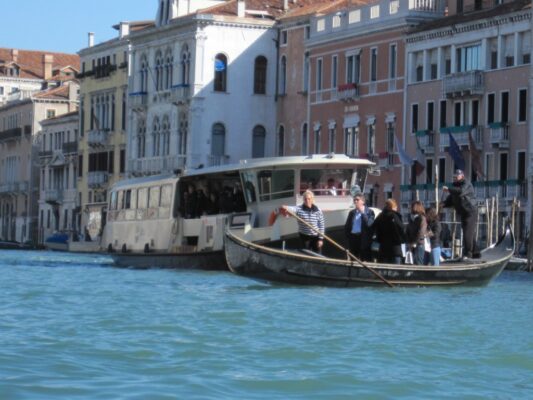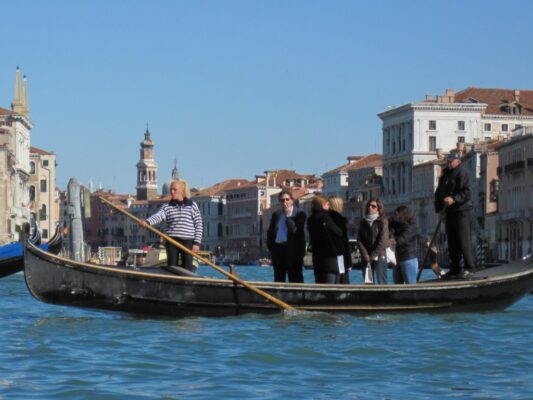 Some years ago a German woman, Alexandra Hai, decided to try to become a gondoliere, but she has failed the exam several times. Her claim is that they failed her on purpose because she's a woman and a foreigner. Their claim is that she isn't good enough.
She started to work anyway as a "gondoliere de casata" for a small group of hotels, which ended her in court, but she won and can still be seen rowing clients around the canals of Venice, dressed in white. She can, however, only accept clients staying in one of the hotels she's working for since her legal status is that of a "house gondoliere".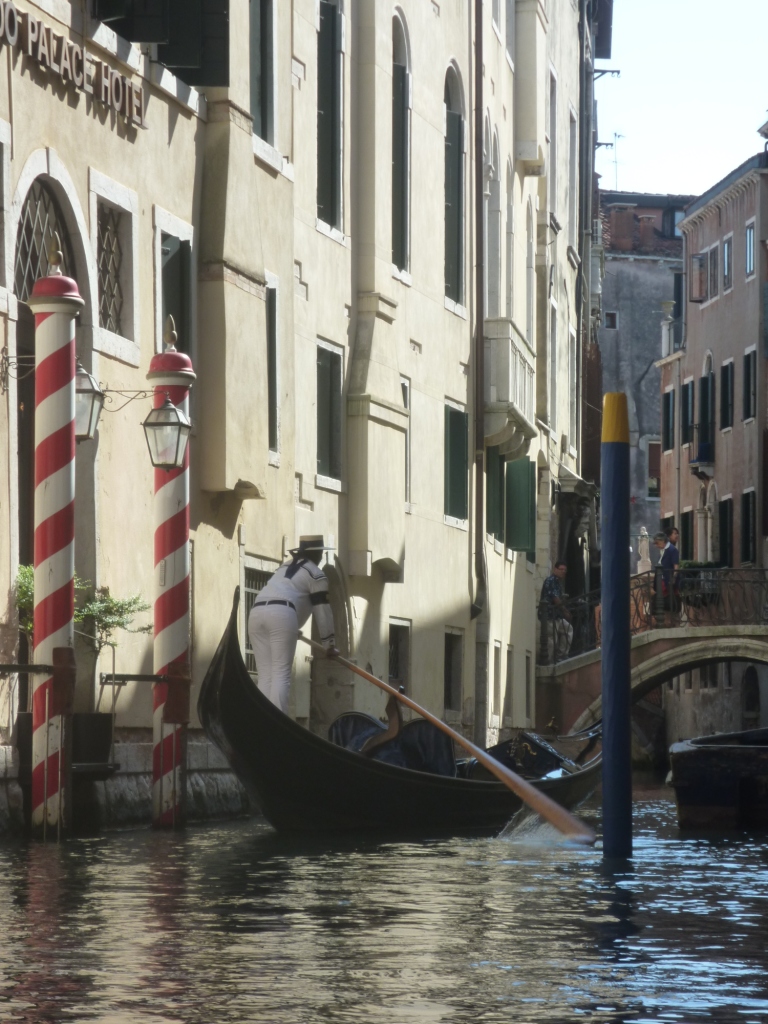 I haven't seen Alexandra much this year, and I think the photo above is from the only day where I've met her rowing. Her gondola is still there in the Rio de la Verona, so I assume she's still around.