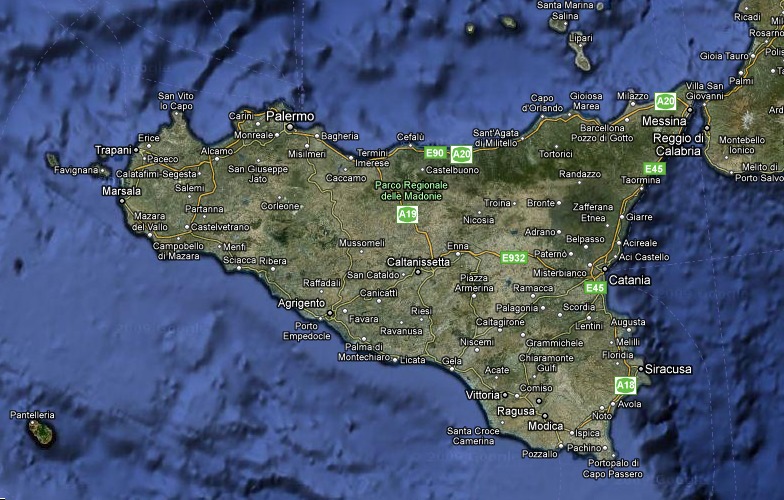 In March, 2010, I intend to paddle around the Mediterranean island of Sicily, a trip of some 900 km along a stunningly beautiful coastline, where, besides the natural beauty of the coast and the sea, we'll pass Greek temples, Phoenician settlements, Roman ruins, Arab architecture, Norman city fortresses, Spanish towers, baroque cities, active vulcanoes and much more.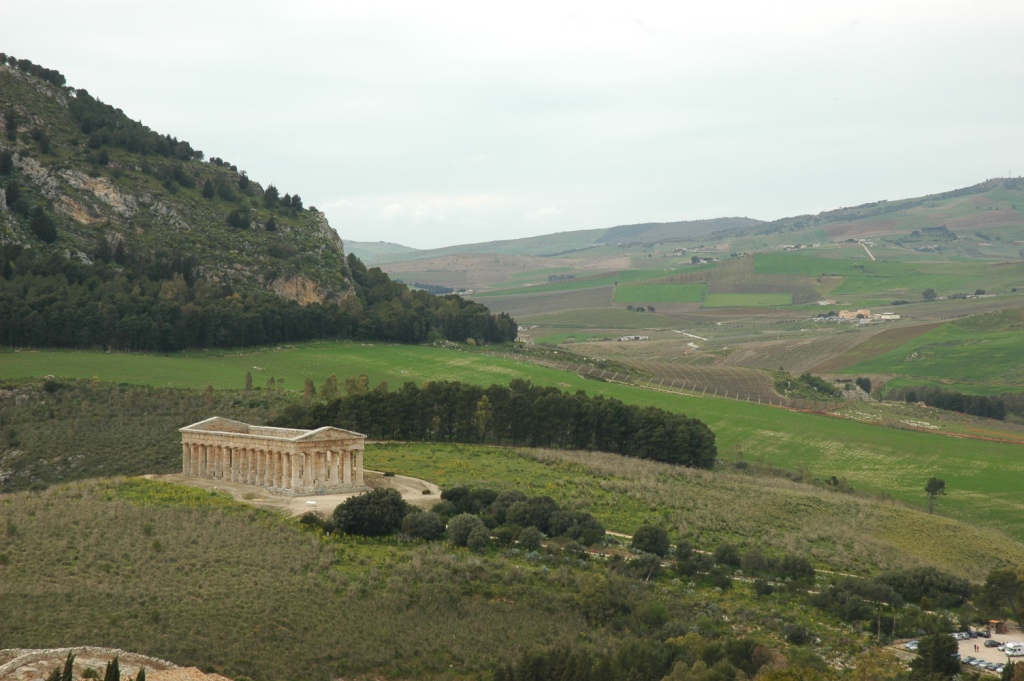 In 2007 I embarked on a project of circumnavigation of the two largest Mediterranean islands, Sicily and Sardinia. The plan was to paddle around the two islands in October and November, 2007, but things didn't work out as intended, and I stopped having done 2/3 of Sardinia only. The following year, in May, I went back and did the remaining part of Sardinia alone. The posts from that trip are here.
My plans for Sicily were put on hold as all my effort and energy went into starting a kayaking business in Venice, Italy. I have now worked in Venice for two seasons, with quite satisfactory results. I have therefore decided that I deserve a holiday, which brought the circumnavigation of Sicily out of the bag. One has to finish what one begins, even it it takes a bit of time.
I will do the journey with a dear friend of mine, Cori Donohoe. I'm very happy to have found in Cori a paddling partner I feel I can fully trust, both in terms of paddling skills, endurance, dedication to our common project, and personal compatibility.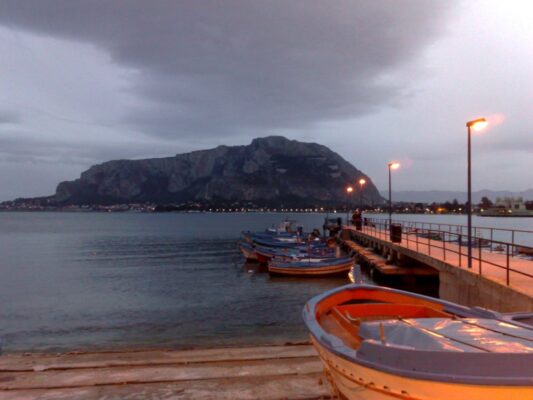 I'm also very happy that I finally get to do something that has been high on my wish list for three years now, almost since I took up sea kayaking.
The journey will start in Catania on the eastern coast, and take us counter clockwise in the shadow of Etna past Taormina, Messina, along the north coast to Cefalù and Palermo where we will no doubt have to take a break or face the consequences. From there the journey goes to western Sicily, to Castelammare, Segesta, Lo Zingaro, San Vito lo Capo,Trapani and Marsala, and along the southern coast with Mazzaro del Vallo, Selinunte, Agrigento, Ragusa, then up north past Syracuse back to Catania.
March is not the best time of year for such a trip. It would have been easier to do it during the summer half of the year, but I have to tend to my business in Venice from April to October, and Cori exploits a period between jobs to do the journey. As such the period was more or less forced on us.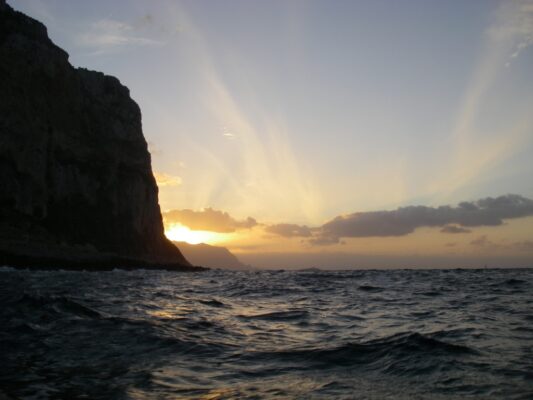 The weather shouldn't be extreme. Conditions for the seas around Sicily in March are average winds of F1-F3, at most up to F4-F5, average waves of 0.5-1m, up to 1.5m and water temperatures of 14°-16°C. We have paddled in such conditions before, and it should be well within our abilities.
The entire trip is approx. 900 km. We should be able to average 40km/day as we're both fit and healthy, which means 22-23 paddling days. We've allocated the entire month of March to the trip, so we can have two weather (or rest) days à  week and still be within schedule.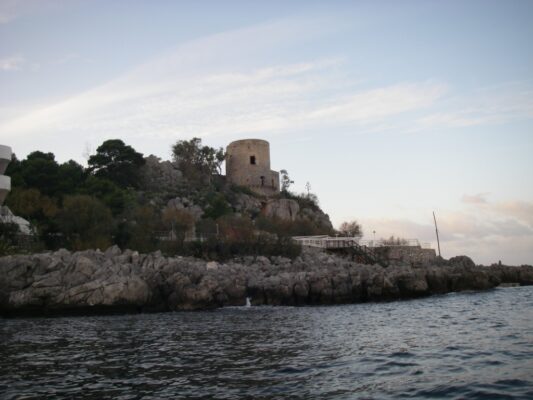 We definitely want some days on land during the trip, for touristy stuff. Sicily is full of marvellous things to see, and it wouldn't be just not stopping at places like Selinunte, Agrigento, Siracusa, Taormina and Cefalù, not to mention some of the places along the coast where we have friends. Sicily is not a place where you offend you friends by declining their hospitality 🙂
Should we have a few days left after the trip there's still plenty to see and do in Sicily.
Cori will be paddling a Sea Kayak Design 526, on loan from the producer, Over-line Kayaks in Catania. I had planned on using a Skim Distance from Skim Kayaks in Sweden, the same boat I paddled around Sardinia, but haven't been able to get it repaired in time after the journeys it has made in Sardinia. I will instead paddle an Aretusa from Over-Line Kayak.