When paddling around Venice we often see slightly weird boats around — different shapes, odd names, alternative behaviour — but the other day I encountered something in a category of its own.
I tried to get a good photo of it, but waterproof point-and-shoot cameras aren't always that great for taking photographs, so this was the best shot I got.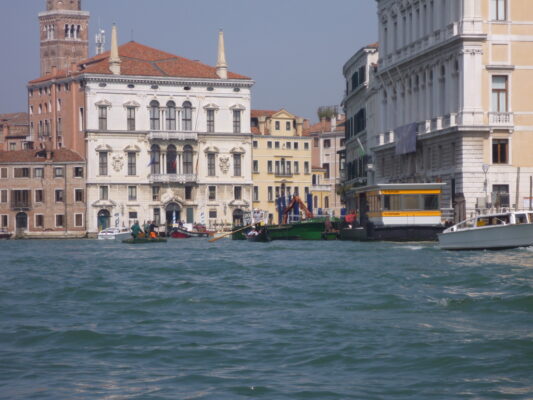 We have some of the usual mix of boats here. There's the gondola, the taxi, the cargo boat and a building barge:
Then in the middle there's this unidentified floating object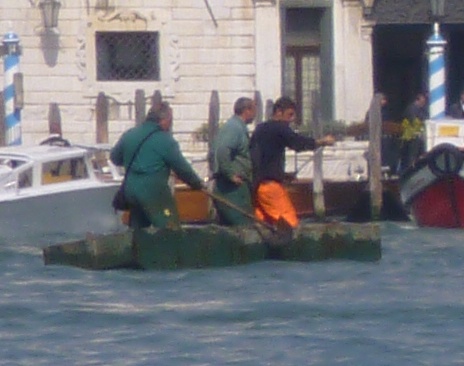 It appears to be the workmen from the barge in front of Palazzo Grassi, who got the sudden urge to cross the Canal Grande on a rather busy stretch, using some kind of steel box and shovels for paddles.
They did get across, but I'm not quite sure it qualifies as safe paddling 🙂