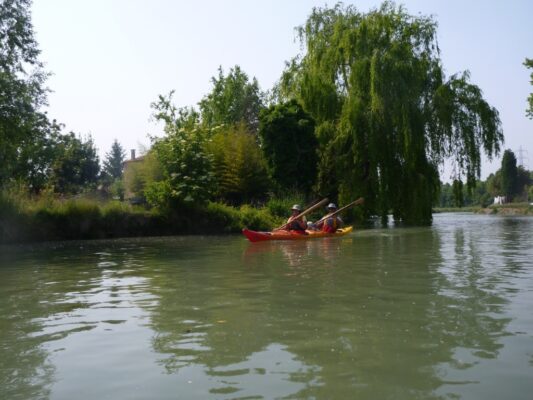 The Naviglio di Brenta is the old part of the river Brenta, which had its estuary in the Lagoon of Venice close to Fusina. After the demise of the city of Torcello in the 11th adn 12th century, the Venetian understood the cause. The river Sile had made a vast delta behind Torcello, causing the water to become more stagnant, more fresh and more mosquito friendly, hence malaria and the gradual depopulation of the once flourishing city of Torcello which is now all but gone, along with two other smaller cities of the northern lagoon.
The Brenta was making a similar delta just SW of Venice, so action was taken and in the 16th and 17th centuries the river was diverted several times, until it now runs directly into the Adriatic Sea near Chioggia. The original river bed was kept, controlled by several locks, so navigation on the route didn't have to stop.
Last Sunday we took some kayaks to Mira, put them in close the the lock at Mira Porte, and paddled down the Naviglio to the next lock at Moranzani. It was a very quiet paddle, where we enjoyed the nature and the history along the canal.
One of many movable bridges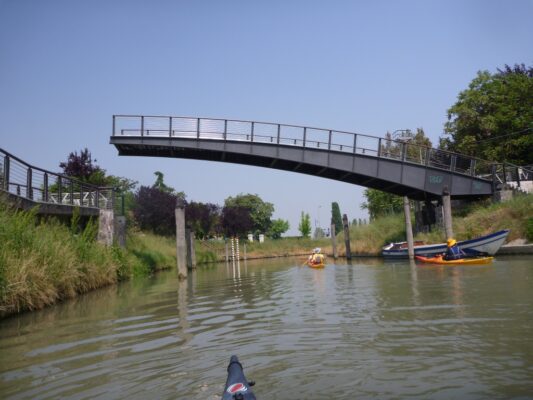 No speeding on the Naviglio di Brenta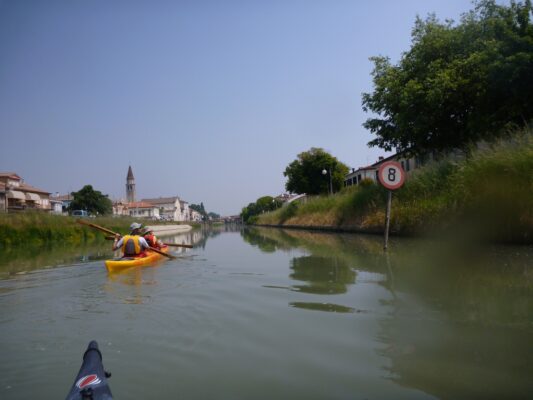 Nice house on the canal side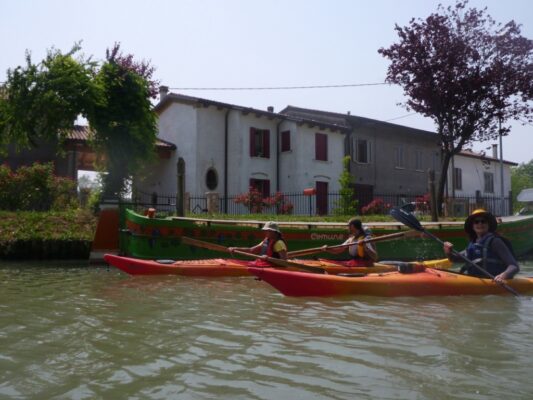 The Villa Foscani – aka La Malcontenta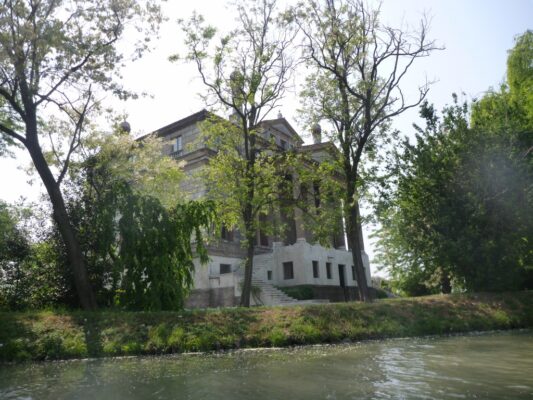 La Malcontenta – side view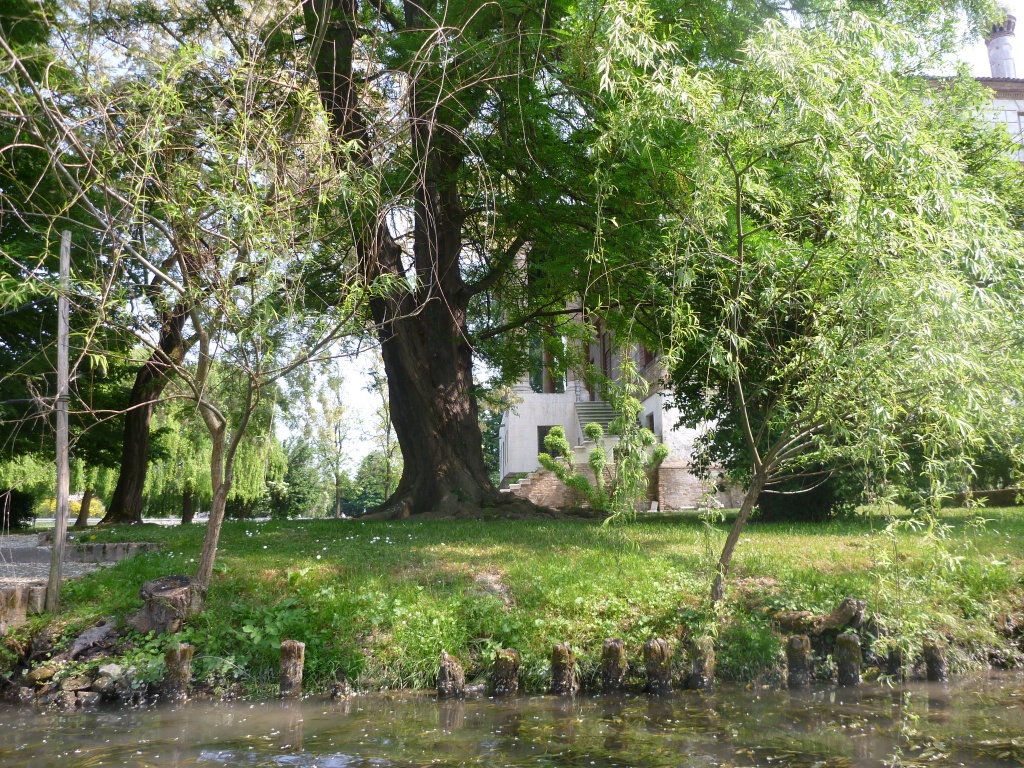 Marco and Giulia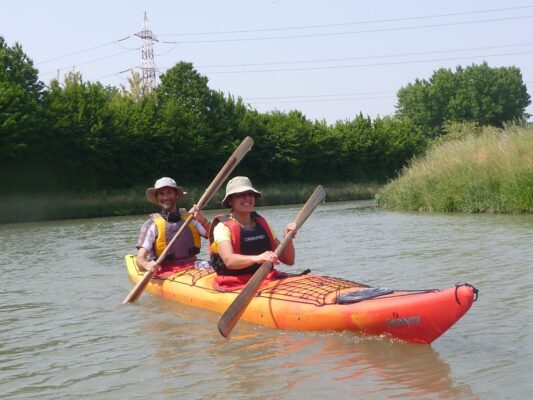 The Naviglio di Brenta close to Malcontenta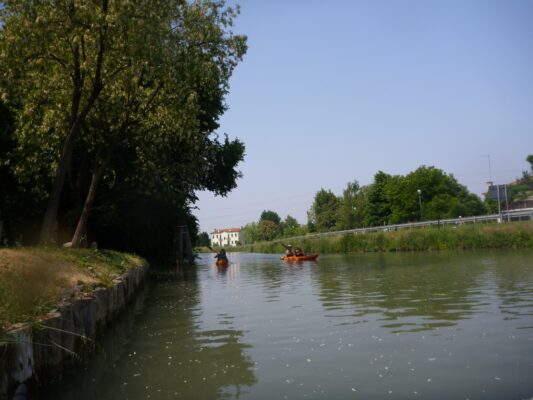 Warning! Ducklings xing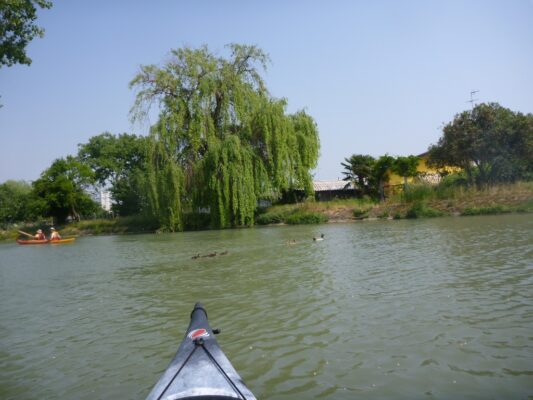 Marco and Giulia under a weeping willow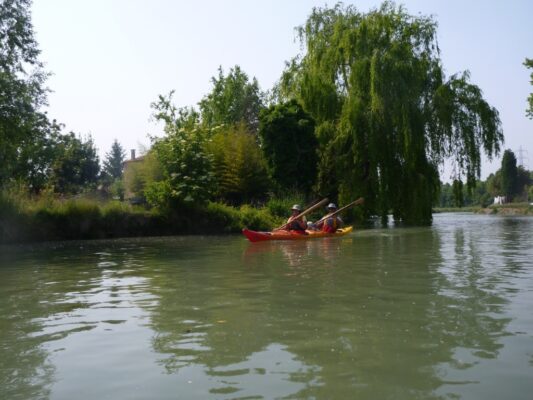 At the lock at Moranzani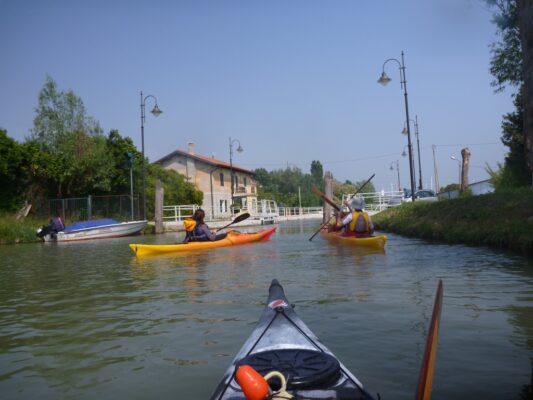 Marco taking a nap
Marco almost taking another nap