The Redentore Feast is one of the major annual celebrations in Venice, and one with a massive local participation. It takes place on the third Sunday of July, and on the evening before there is a huge display of fireworks just before midnight. It usually last around 45 minutes.
I went there with a bunch of friends in an old verigola belonging to the Arcobaleno association, and we got a place in front row, just in front of the Punta della Dogana, with only a few gondolas and sandolos in front of us, which proved a very nice spot for getting some photos of the fireworks.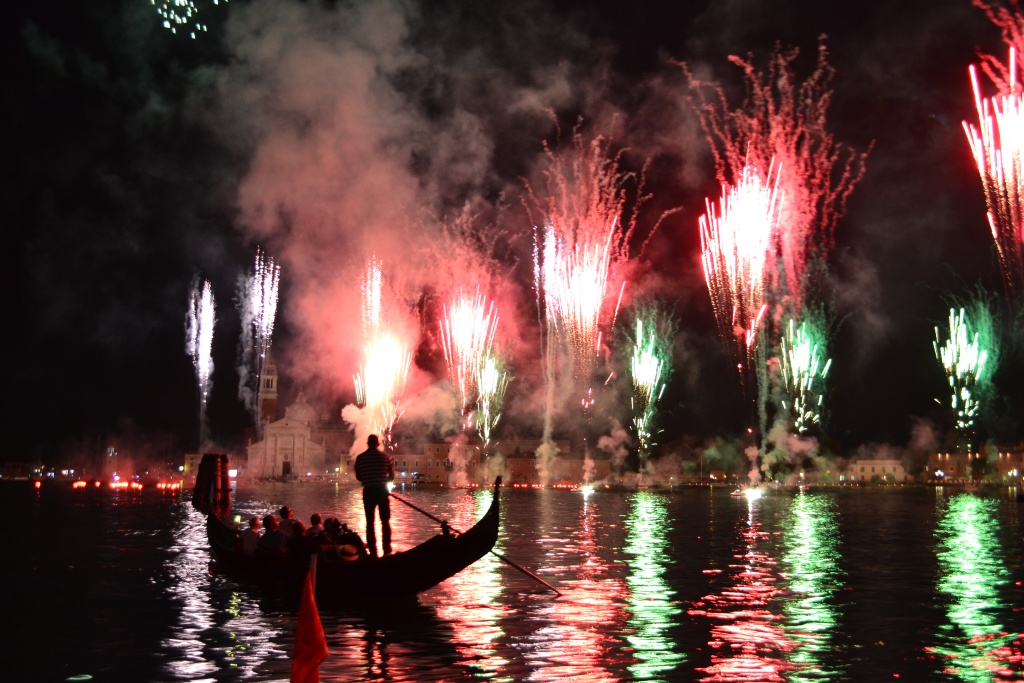 More photos after the fold ..