In the five years I've lived in Venice, I haven't had any one home for long. It's been a lot of moving around, and basically camping out in the various places, hauling along a bare minimum of stuff to reduce the burden of the next move. Every time I thought I had found some kind of stability, something happened to mess up my plans.
I have lived for periods in a tent on a camp site, with a friend on the mainland, in a shared room in an apartment in Venice, in a small apartment on the Lido where the rain came in through the outer walls, and in a shared apartment where my flatmate suddenly left for whatever reasons, and left me with a double rent for the remainder of the contract duration.
A home is a basic thing in life, and living for prolonged periods without the stability and certainty of knowing where you'll sleep the next night, or next week, or next month, can be very burdensome.
I have now, however, found a place I believe will be a home for the next years to come. At the very least I've signed a contract for a place I like, in a fantastic location, for a rent I can pay.

The location is in the centre of Venice, on the Campo S.S. Giovanni e Paolo (shown in panorama above), which is one of the major squares in Venice, and one of the most beautiful too, in my opinion.
The apartment is small, but on the third and top floor, accessed from a courtyard on the main campo, with windows on an internal courtyard. That means light, air and little noise, all properties that are very hard to find in Venice, at least at an affordable price.
The previous place I lived was on the first floor, windows on a calle about 1 metre wide, where drunk tourists often roamed up and down, howling as they fought to find their way around the labyrinth of the calle, rughe and salizade of central Venice.
None of that here, though. The only noises in my new home are the nearby church bells a few hours a day, and my landlady across the courtyard singing along with the radio or trying to get her kids to do their homework.
The building itself is old, even by Venetian standards. It originates in the 14th century, and was originally the embassy and hostel for tradesmen from Brescia, hence the name Bressana of both the front courtyard and the adjacent calle.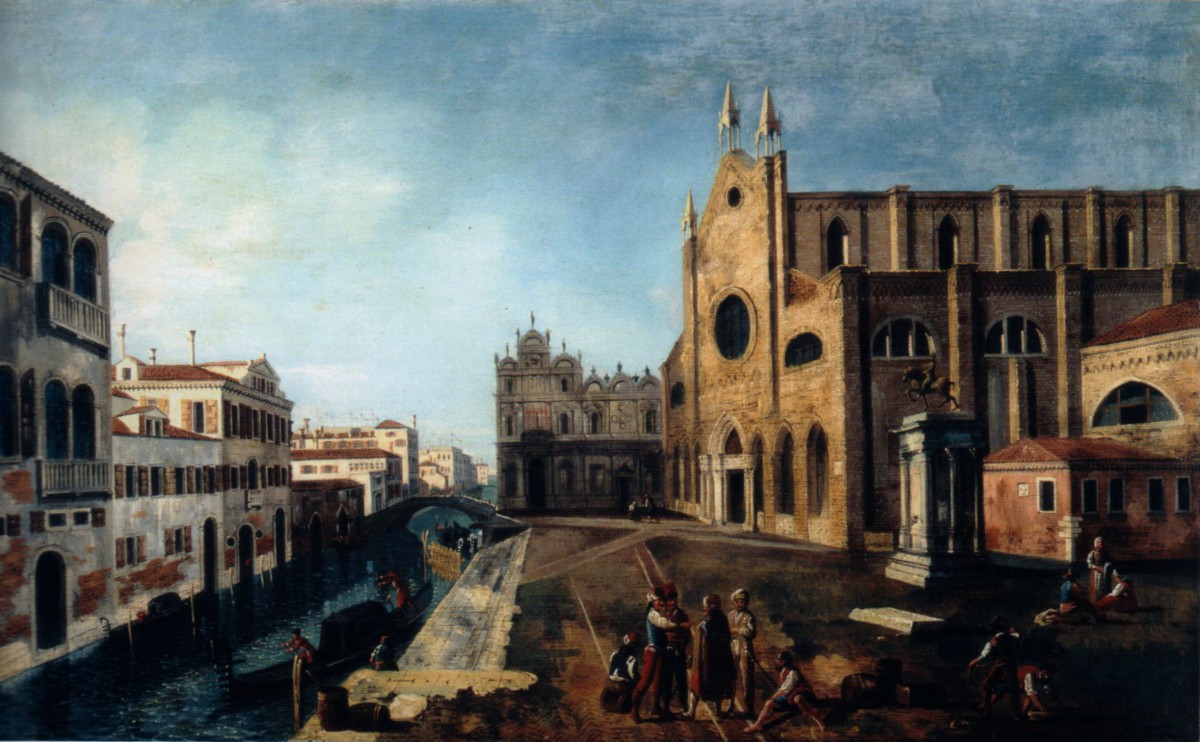 Most important, I have a contract for at least two years, and extendible to four years.
Its good to have a home.