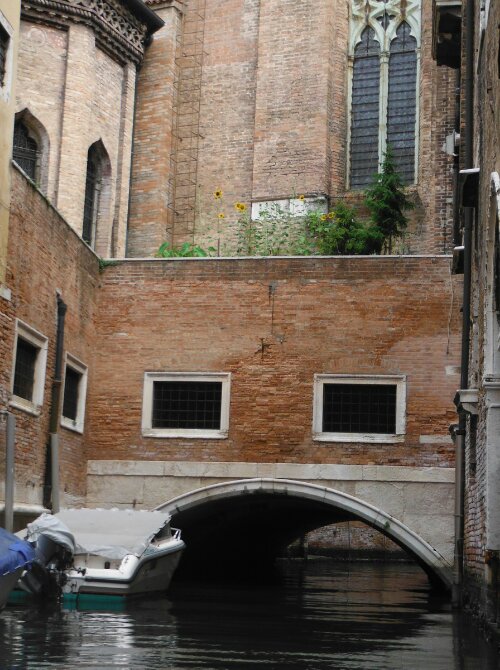 This is the church of Santo Stefano near the Academia bridge. The church is about 600 years old, and built so it spans a canal. We often paddle underneath it.
Apparently there is also a small garden up there, which I hadn't noticed before I saw the sunflowers.
I wouldn't mind getting up there one day for a look.