Google has launched Street View for Venice, and also Canal View.
In the limited space available in Venice, both on land and on water, it was hard not to notice the cameras, which were taken around the city on special back packs and on boats.
We spotted this boat on the Grand Canal in August.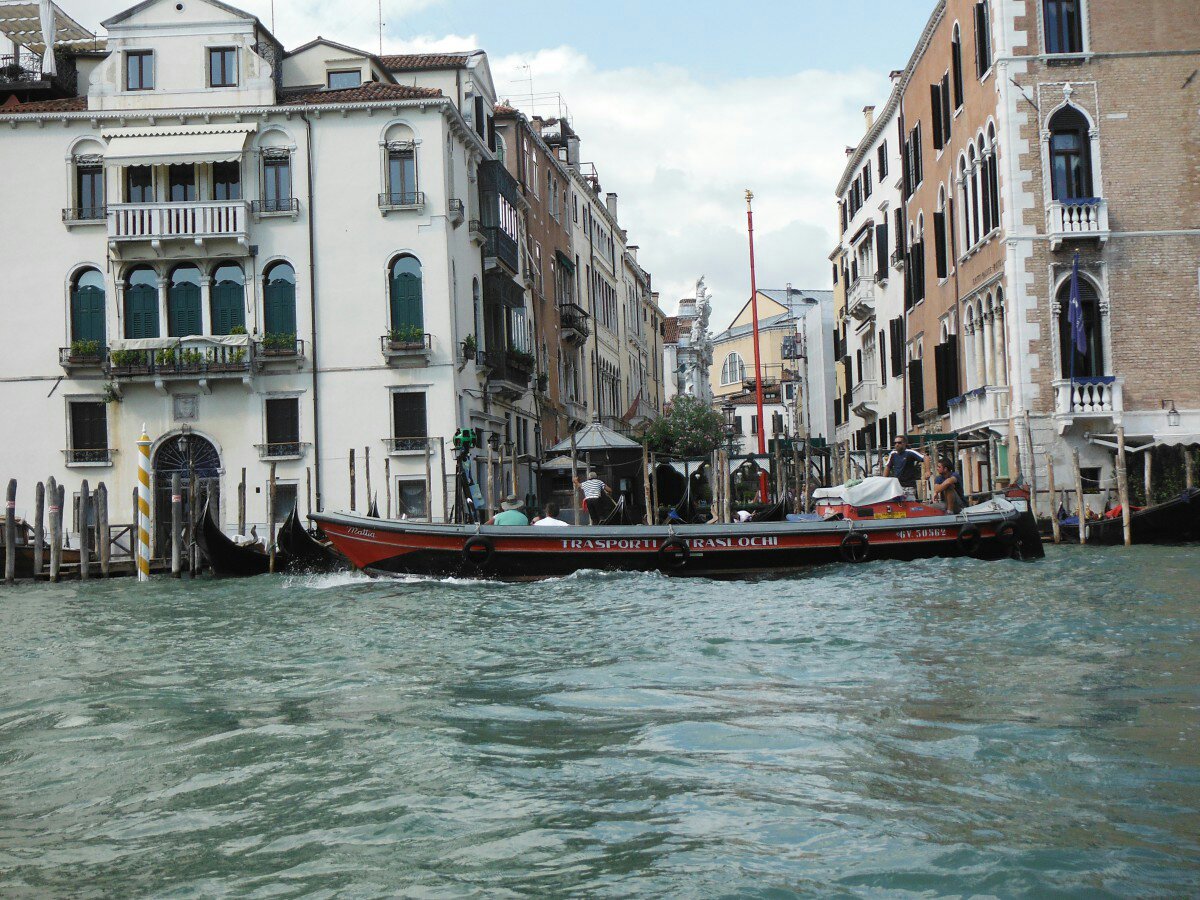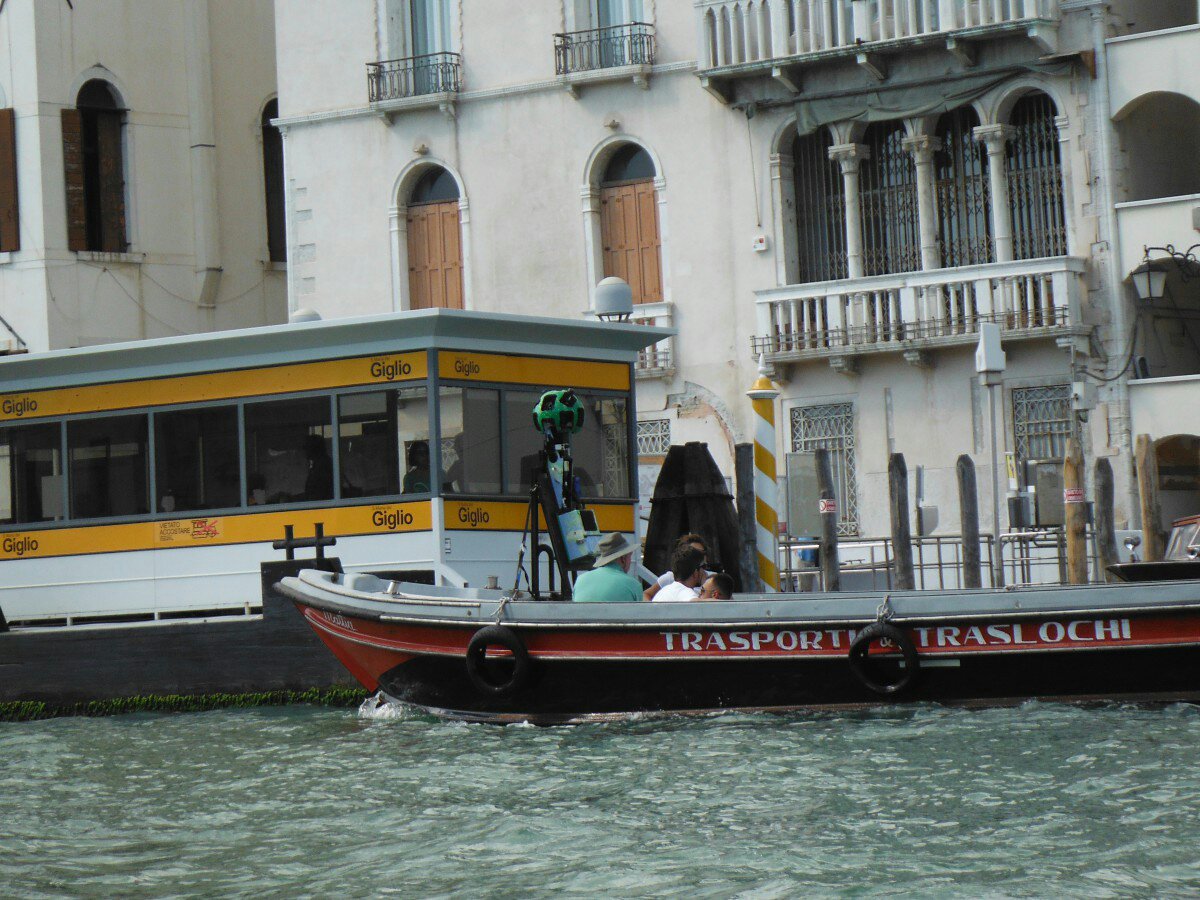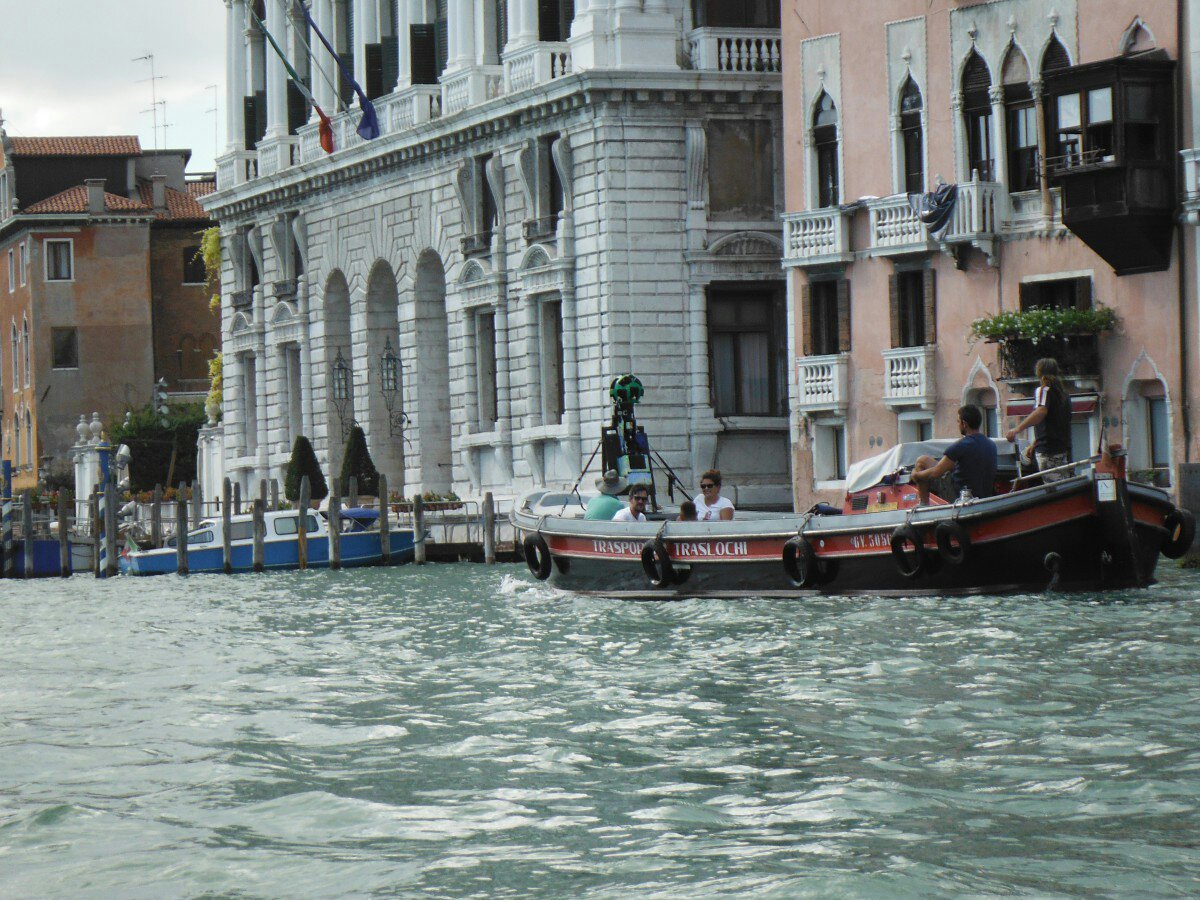 Obviously, given the nature of Google Street View (or rather Google Canal View) they also spotted us.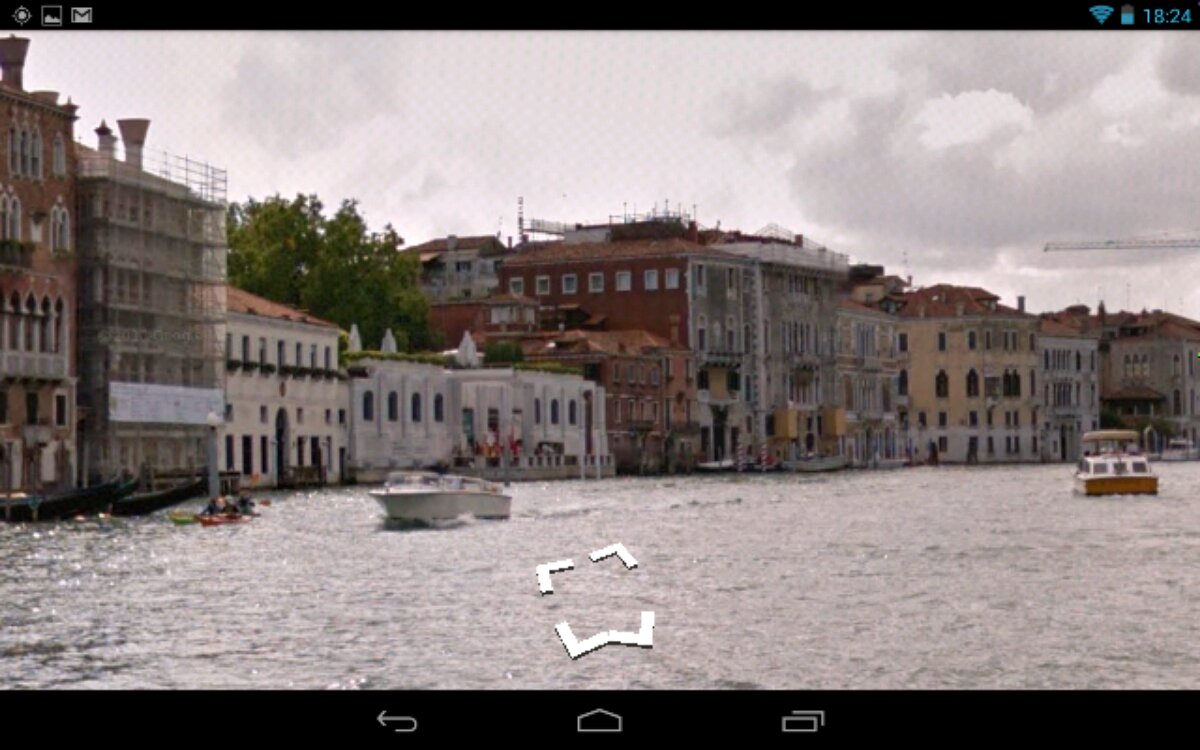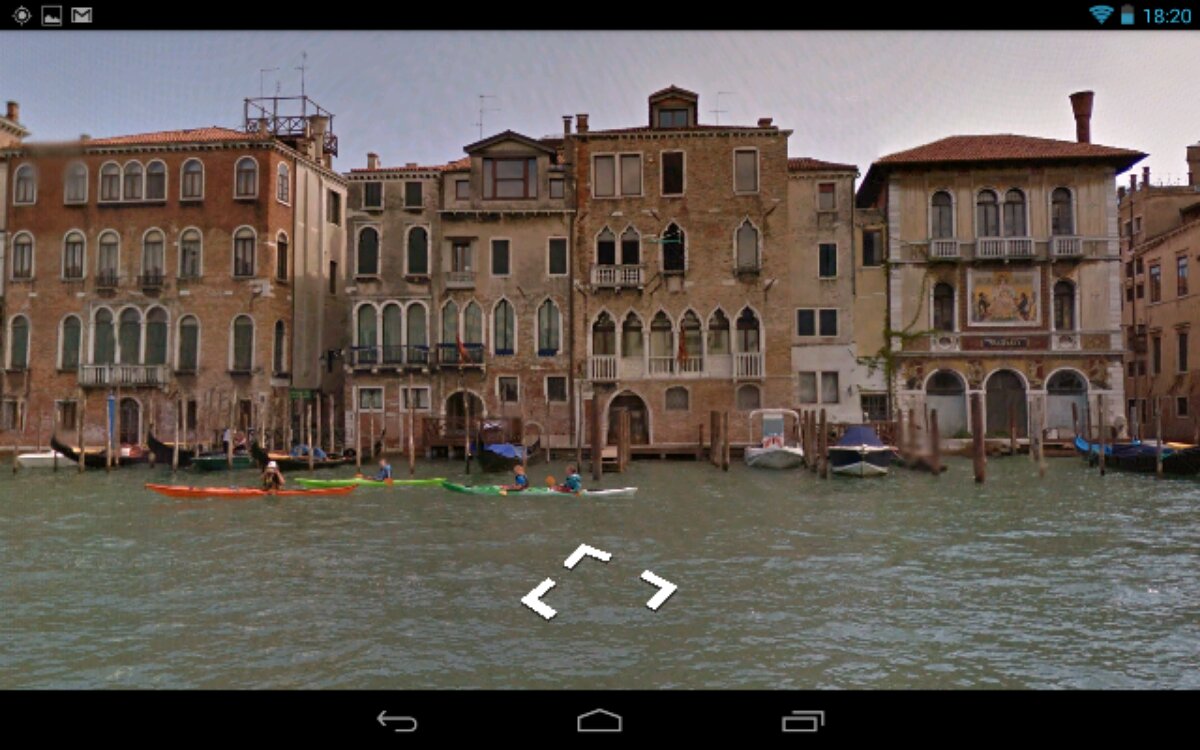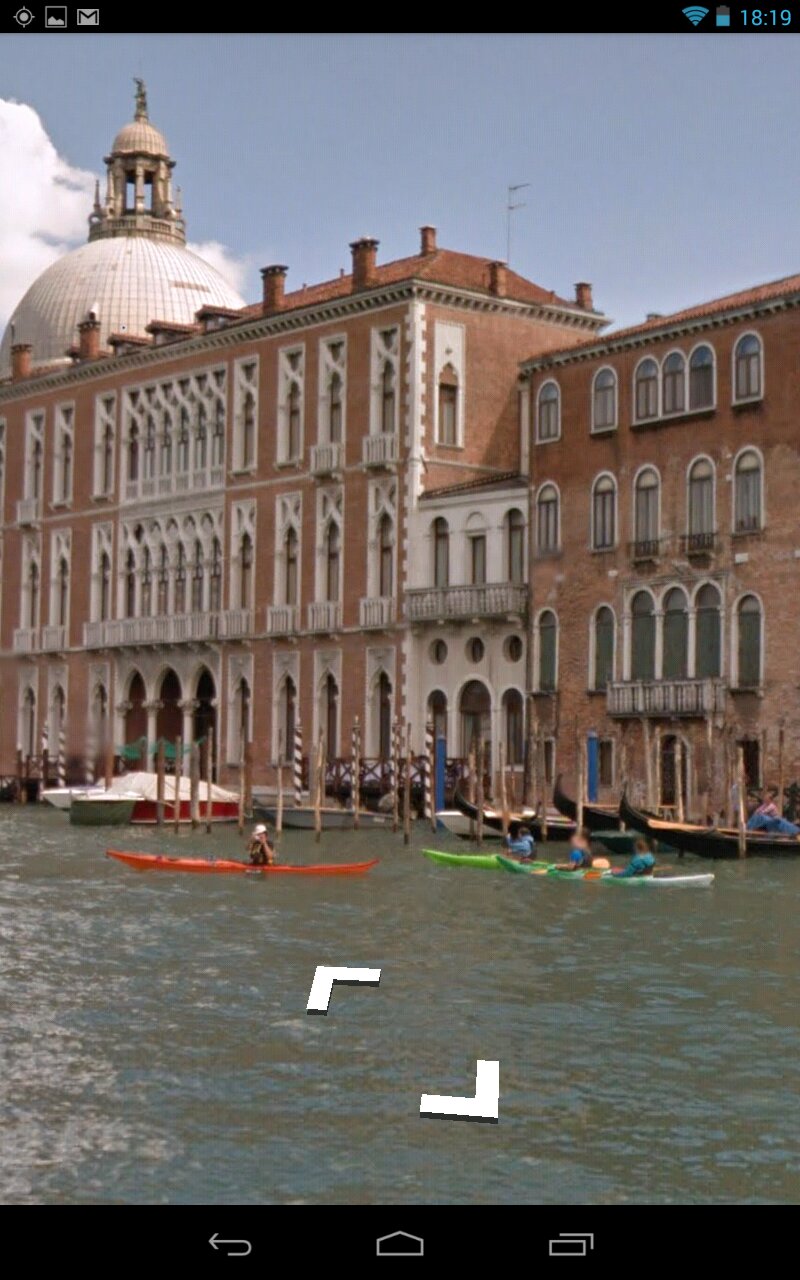 These are screen shots from an Android tablet.
On land
Back in April I posted some photos of the Google Street View backpackers that I met around the city.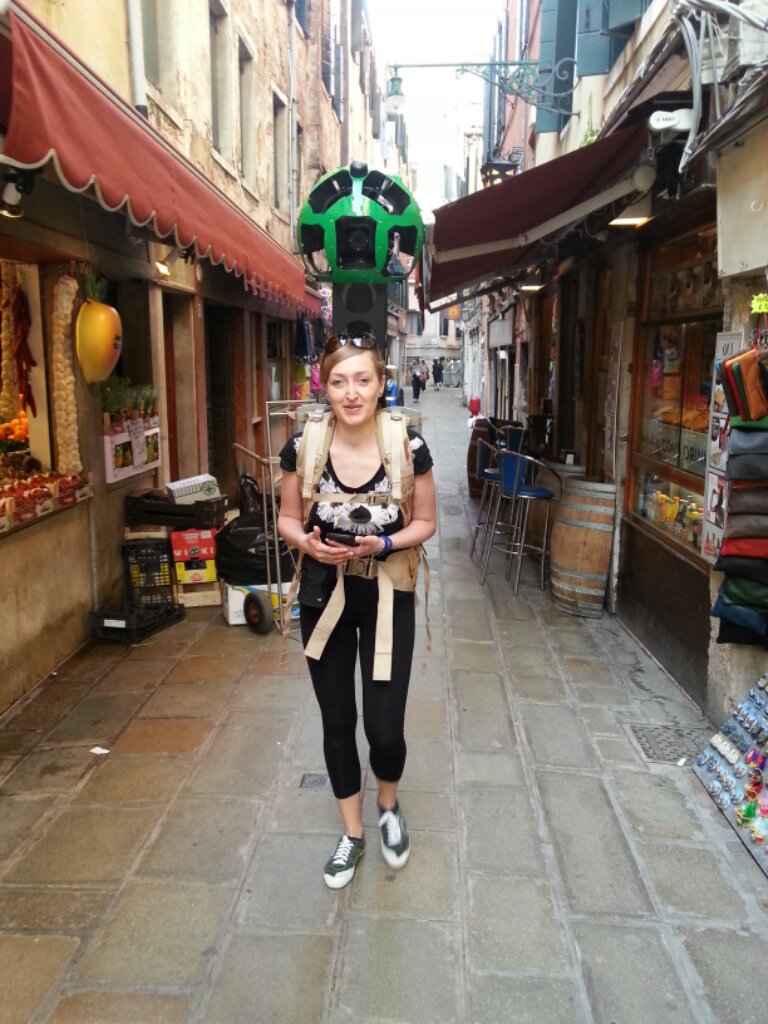 Now that the Google Street View of Venice is live, I can finally see the photos they took of me.
I was wearing blue jeans, a blue soft shell jacket and a small black backpack. Here I'm walking away after taking the above photo.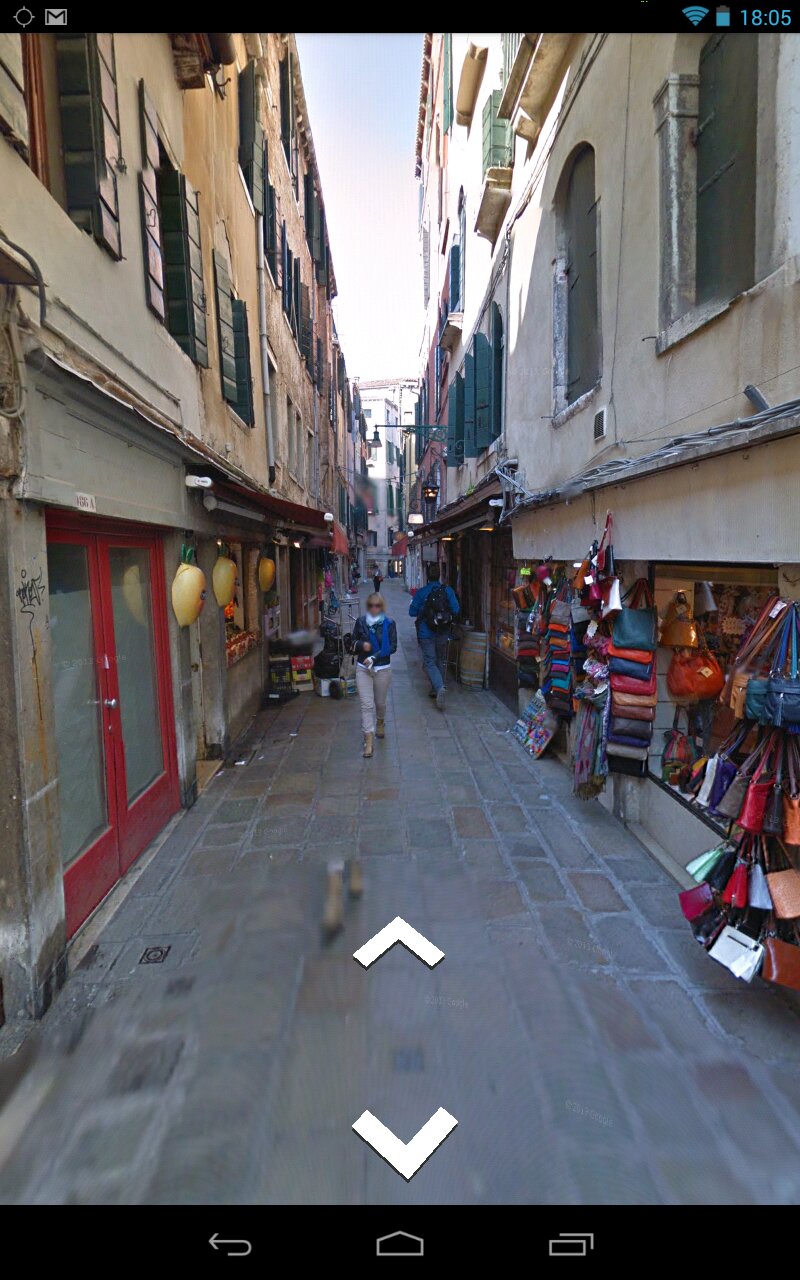 And as I passed her before taking the photo, phone ready to shoot: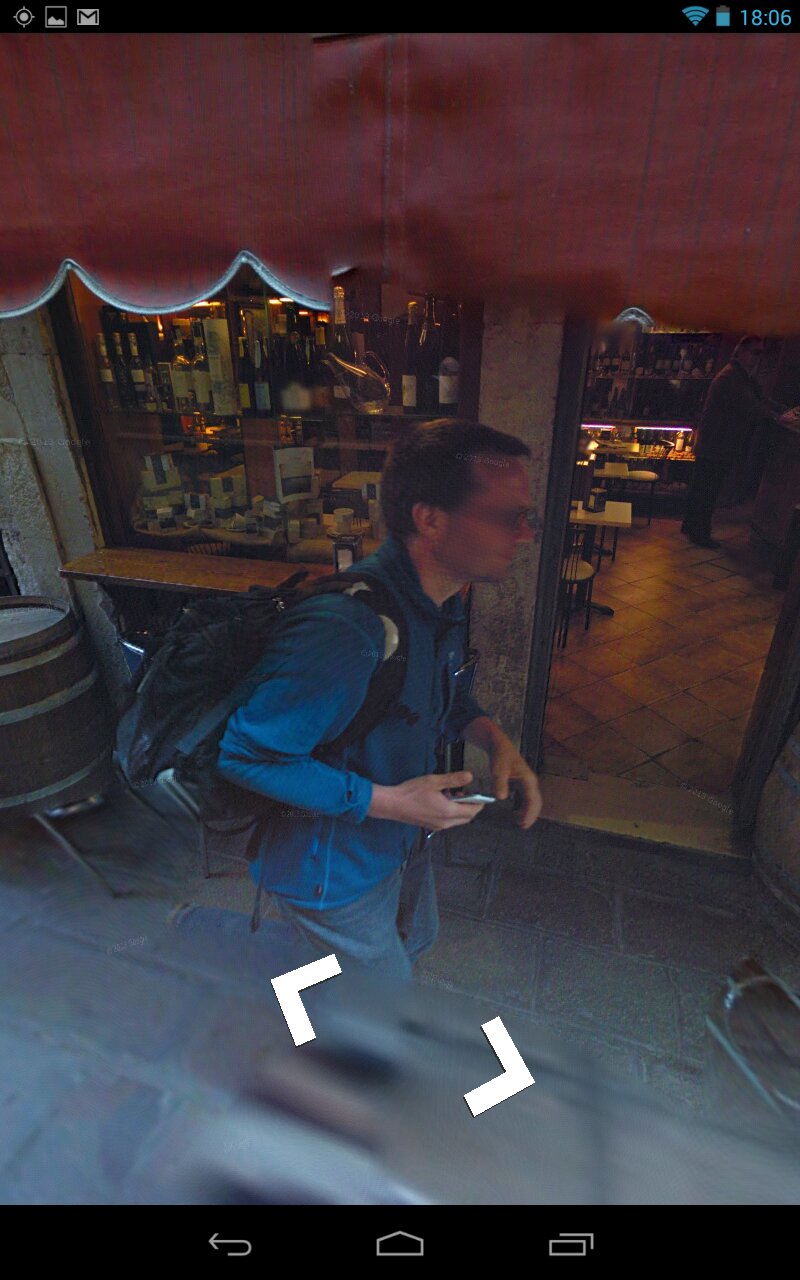 And these are probably my legs down there. Somehow they've mislaid the rest of me.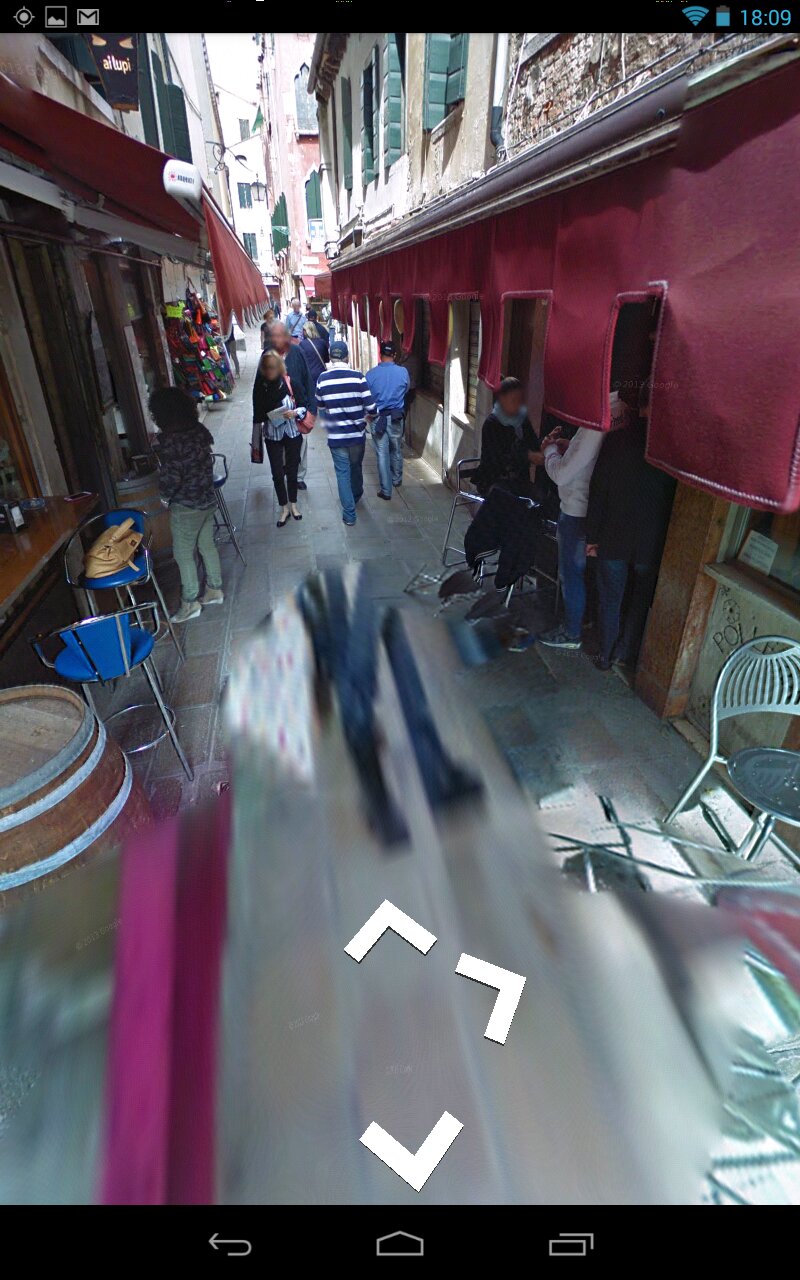 From the Campo SS. Giovanni e Paolo there's just a cameo appearance as I walk away after having taken a few photos of the Google guy.