Venice Kayak has now operated for eight seasons, and to celebrate that we have finally made some racks for the kayaks. For the first time ever we haven't got any kayaks lying around on the ground.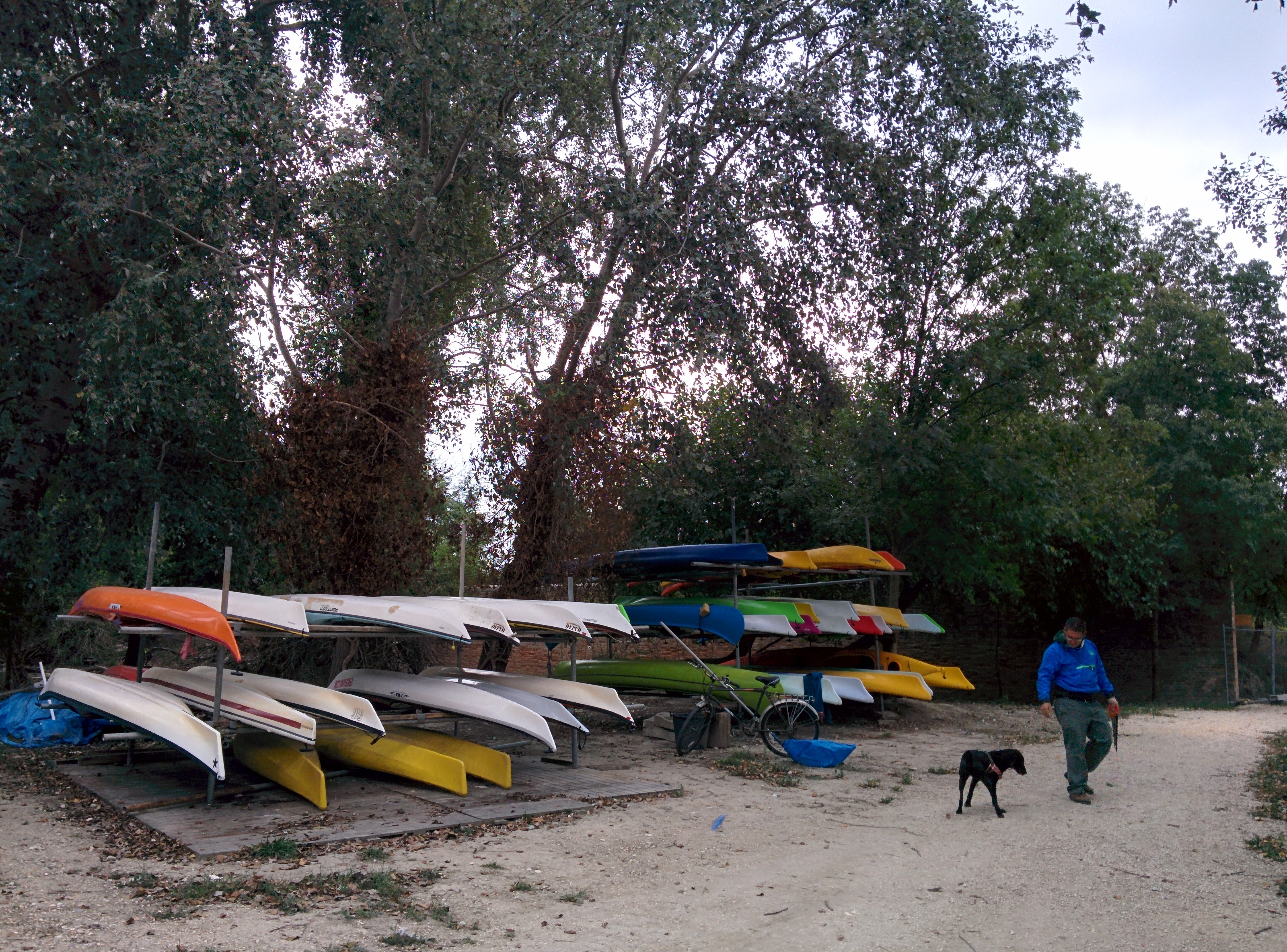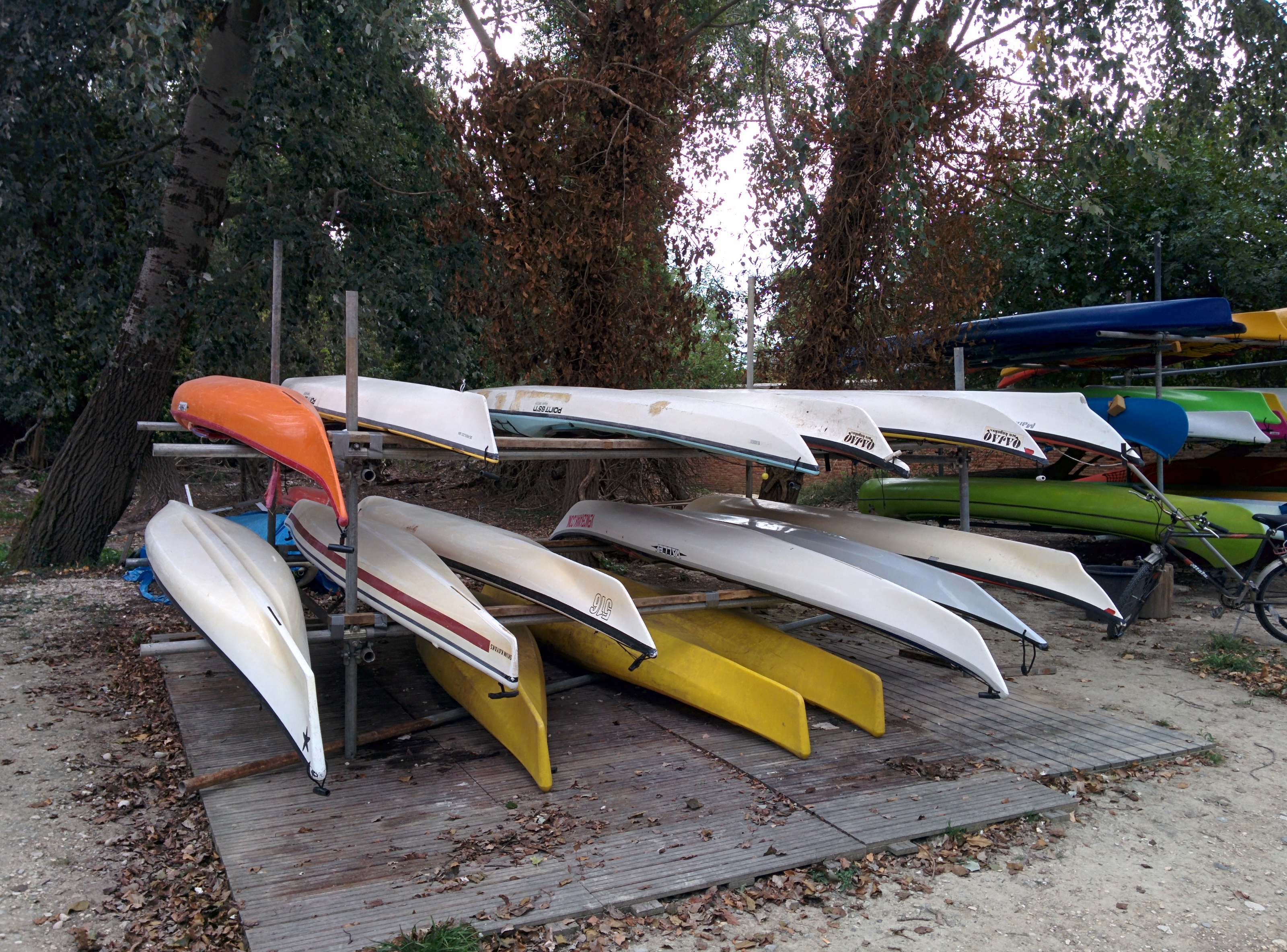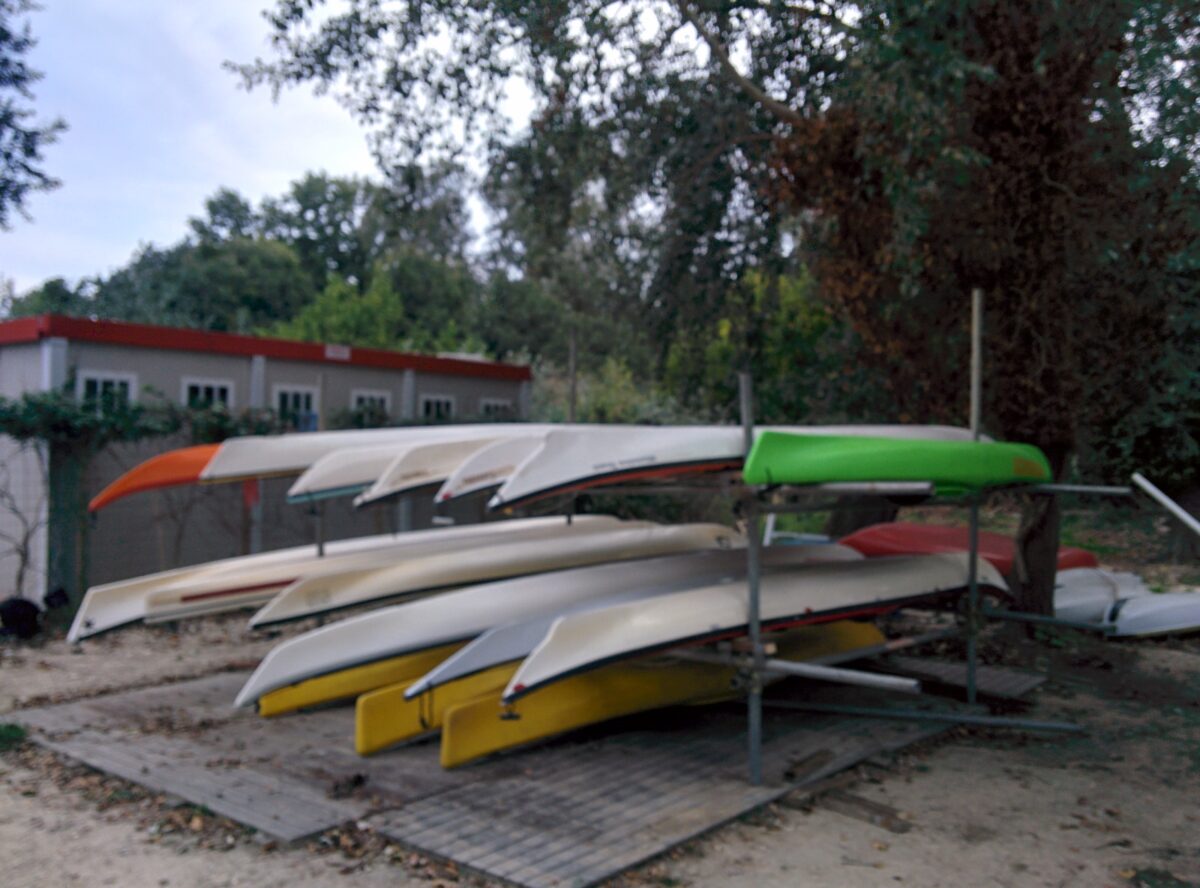 The three boats below aren't ours 🙂
Next project must be to make a rack for the gondola.