It's carnival time in Venice again, and one the main events is the procession of the "Twelve Marys", which starts from San Pietro di Castello and ends at Piazza San Marco.
The Festa delle Marie is a re-enactment of a medieval annual celebration where some of the wealthy families of the city offered the dowry for twelve of the poorest girls of marrying age.
The celebration lasted for two weeks in early February, with processions on boats down the Canal Grande and numerous feasts and events.
In 973 a pirate attack on Venice (which wasn't yet a powerful state) led to the abduction of the girls, but they were saved and brought back to Venice.
Later, as the rich families resented the expense of clothes and dowries for poor girls, the girls were replaced by statues, and after some time the entire event was discontinued.
The current event is a kind of re-enactment of the medieval celebration. It is part beauty pageant and part historical re-enactment with groups from many places around the Veneto.
The event lasts a few hours. It starts at the ancient church of San Pietro di Castello, then moves down the Via Garibaldi to the shore, and from there to St. Mark's.
Here are a handful of photos from the procession in 2019.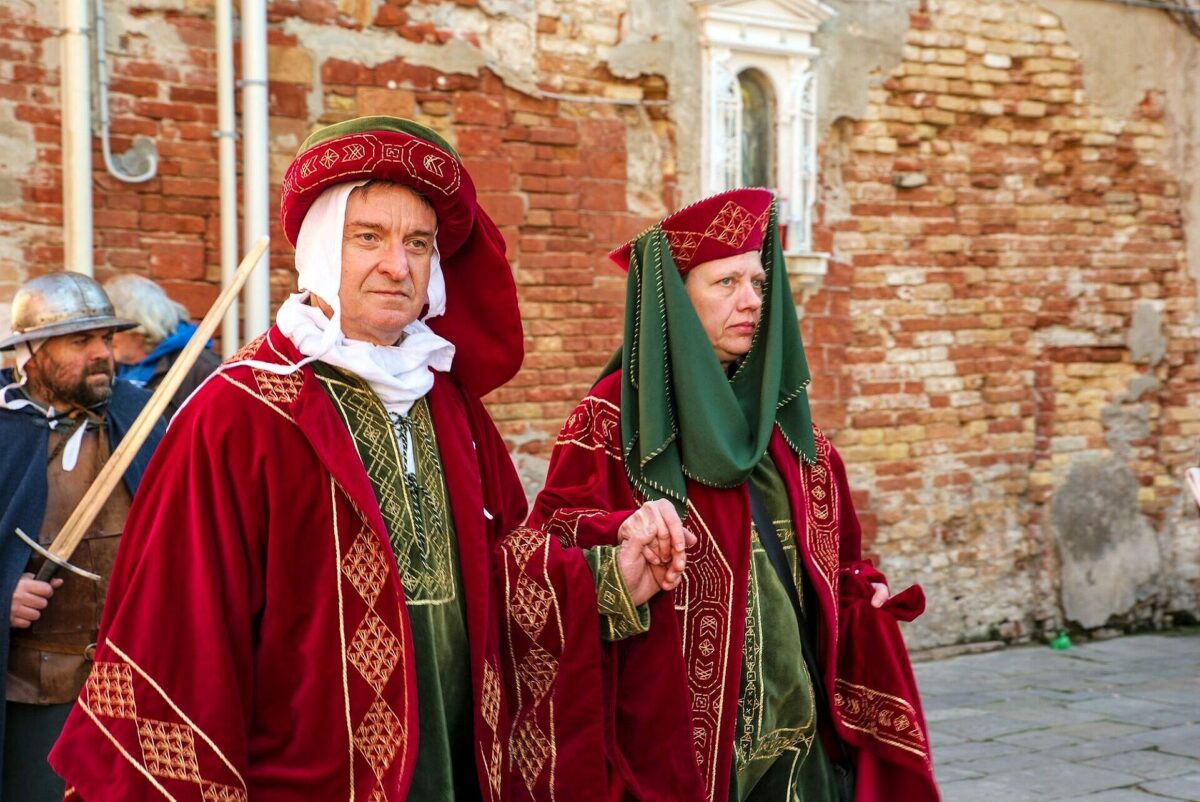 There's a lot more going on than the official procession. We also had a group of Austrian musicians on full costume gatecrash our lunch at the local feeding hole: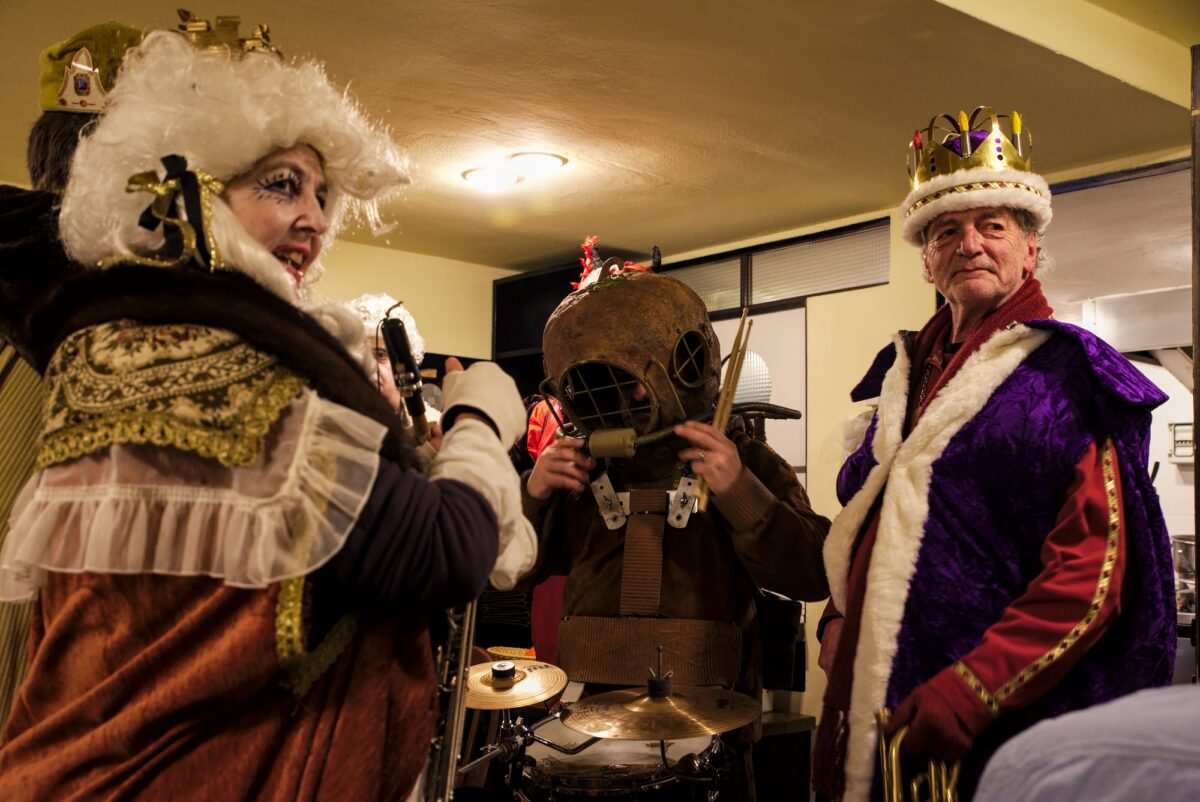 In the Via Garibaldi
And there is usually no scarcity of other carnival participants who've dressed up for the party, as it should be.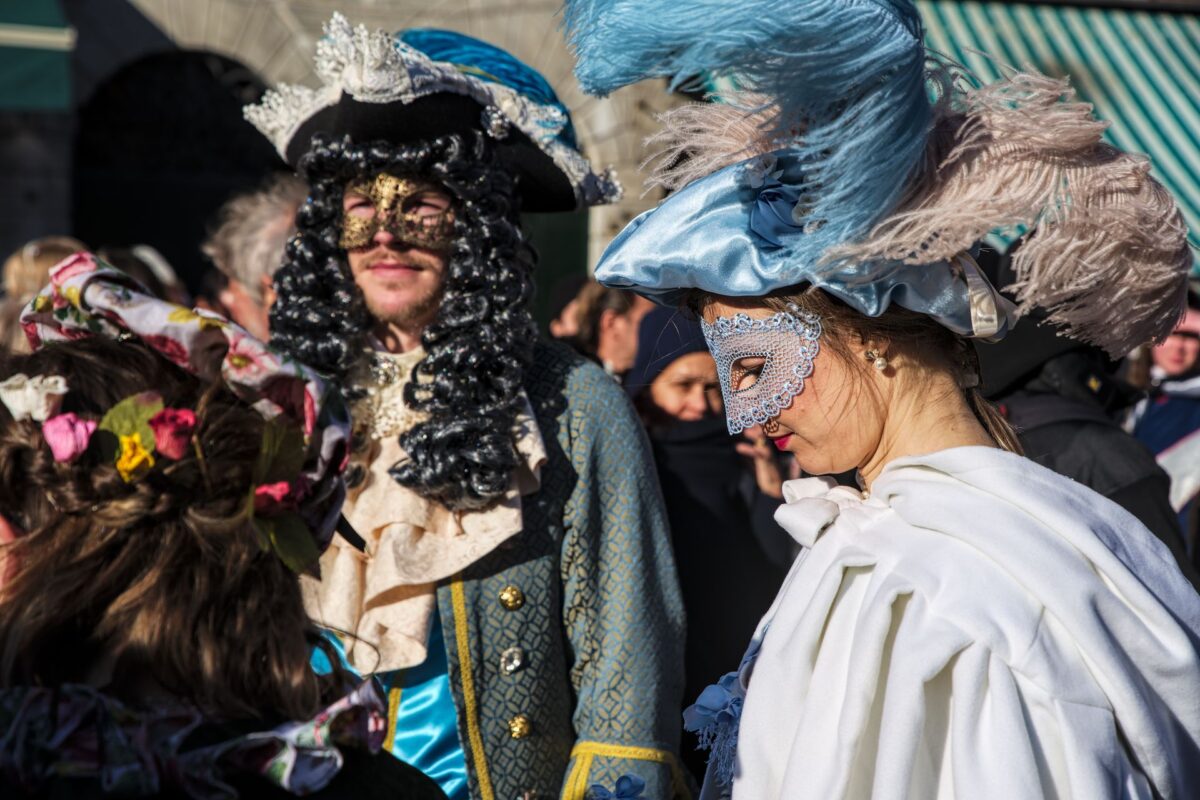 News and programmes for each year's Venetian carnival is on the official web site.