Burano is a small island town some 10km north of Venice in the middle of the Venetian Lagoon. It is as ancient as Venice, and famous for lace production, great seafood and it's coloured houses.
In fact, it must be one of the most colourful towns in the world. If you're looking for a house that's pink, orange, lime green, violet, turquoise, or just plain blue, Burano will have something for you.
All the bright colours opens op a plethora of possibilities: matching colours, complimentary colours, saturated colours vs pastel colours, and the classic Burano colour game: find people and houses in matching colours.
A common question we get is: who decides the colours of the houses? We have asked a few of the locals, and generally they just pick a colour they like. There is no regulation or planning of the colours of Burano. They just happen.
There are still remnants of the ancient lace industry on the island. A few of the many lace shops have professional lace makers working inside, often elderly ladies who learned the craft where they were young.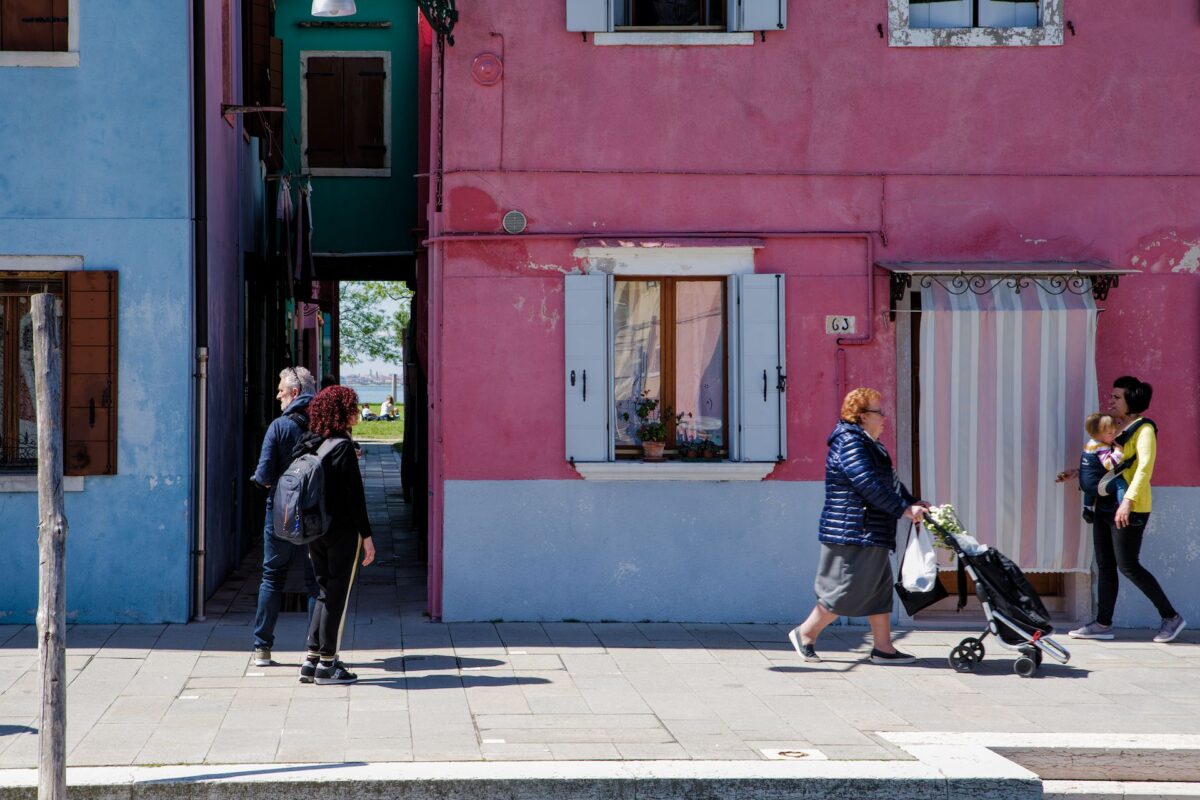 Getting to Burano
The easiest way of getting to Burano is to take the vaporetto like 13 from Fondamente Nove. The tickets are the same as for public transport in Venice, and the journey takes about forty minutes past Murano through the lagoon.
For a photo walk or a photo session on the island of a thousand colours, you'd meet your guide at Fondamente Nove.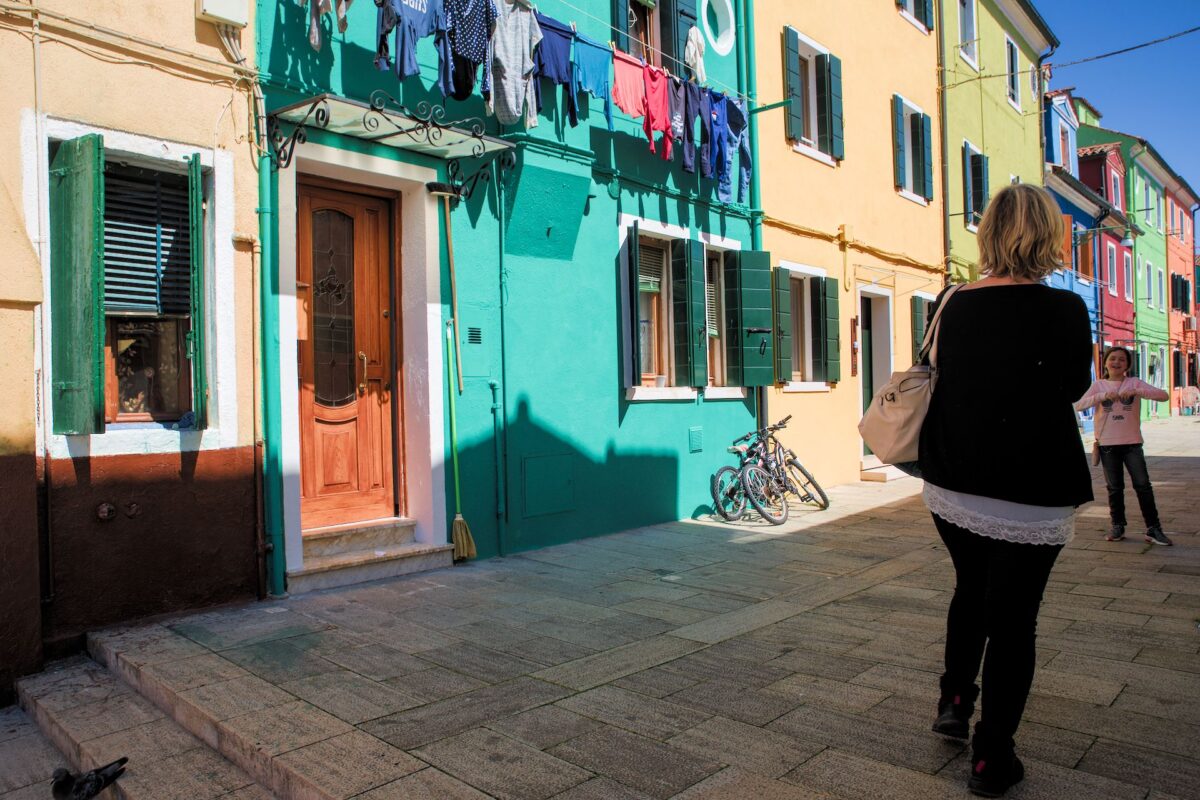 You can read more about Burano on wikipedia.