The island of Poveglia is located in the Venetian lagoon about ten km south of Venice. It guards one of the main entries from the sea towards Venice, and the island therefore has a long and rich history.
Today the abandoned buildings of a hospital dominate the island. The hospital originated in the 1780s as the Lazzaretto Nuovissimo, a quarantine station for ships and crews afflicted by the bubonic plague or other contagious deceases. The structure developed into a general navy hospital in the second half of the 1800s, and later on, to a general hospital for contagious and respiratory deceases.
Most of the buildings on the island date from the late 1800s, while the internal structures are mostly from before the second world war. The church steeple is the only part left of the church that once dominated the island.
The hospital housed patients with tuberculosis and other lung- and respiratory deceases, so contrary many legends there were no operating theatres in the hospital nor crazy doctors performing lobotomies.
Around Christmas 1969 the hospital ran into a problem with the water supply, and as a consequence the patients were evacuated to other Venetian hospitals just before the end of the year.
Everything was left behind as it was, awaiting the return of the doctors and their patients, but they never returned. As time passed, nature, vandals and thieves have done their parts, and now the buildings present themselves as eerie ruins.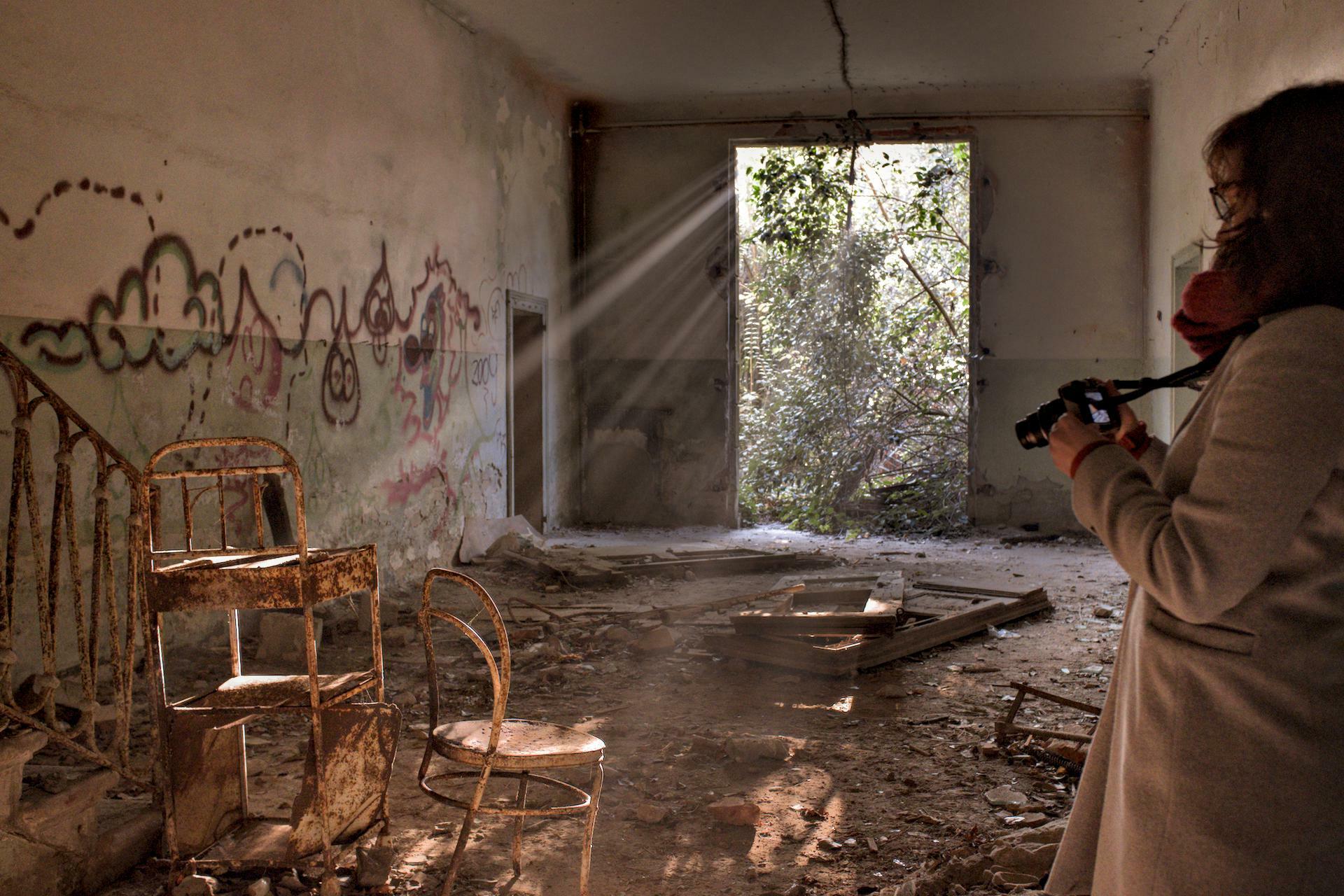 Ghosts and legends
This well developed eeriness of the island, together with the discovery of an old marble slab with a Latin inscription mentioning victims of the black plague, is the basis for a lot of legends and ghost stories.
An American TV programm invented the stories exclusively to gain audience ratings. Lots of web sites then picked up the inventions, for the clicks on online articles. There is no basis whatsoever for any of it.
In spite of the desolation of the abandonment, the island is a very nice place, and definitely worth a visit.
Visiting Poveglia
We can organise bespoke tours to Poveglia on request, including boat rental to get there. Our contact details are at the foot of this page.
Photos from past visits to Poveglia