Here are some photos of the new Skim Distance in Venice and surroundings.
The Skim Distance parked besides a very busy inner city canal.
Paddling in front of the city just east of St. Mark's Square.

Parked on the side of the main canal at Murano.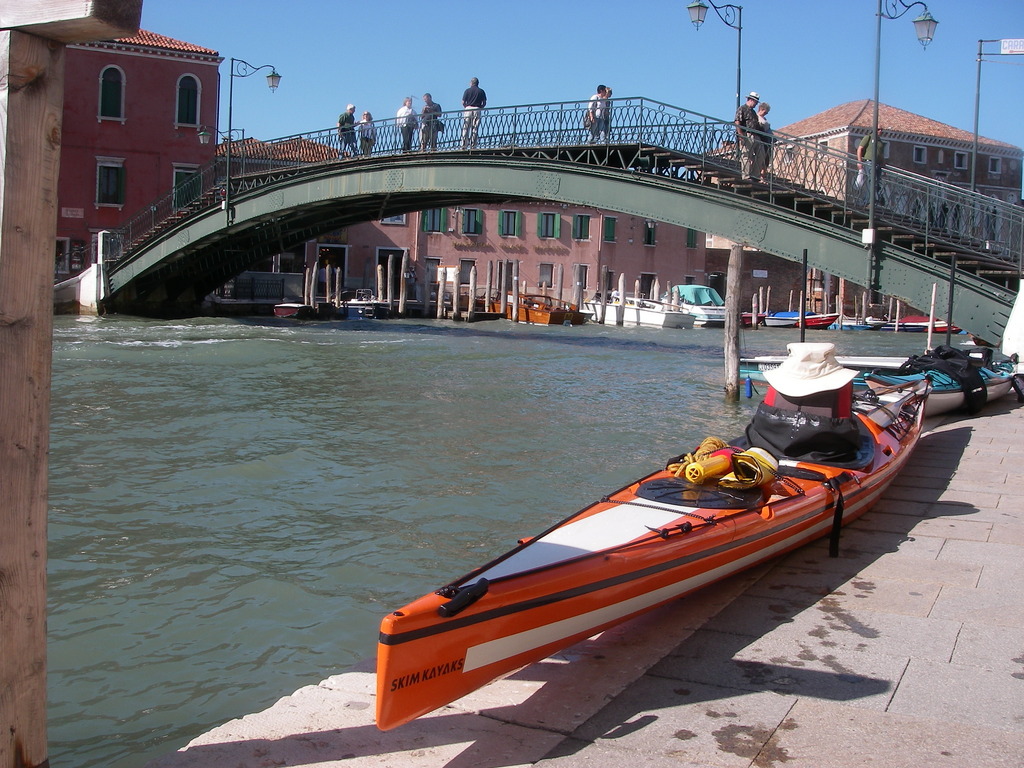 Paddling with Maria in the lagoon of Venice near the island of S. Erasmo.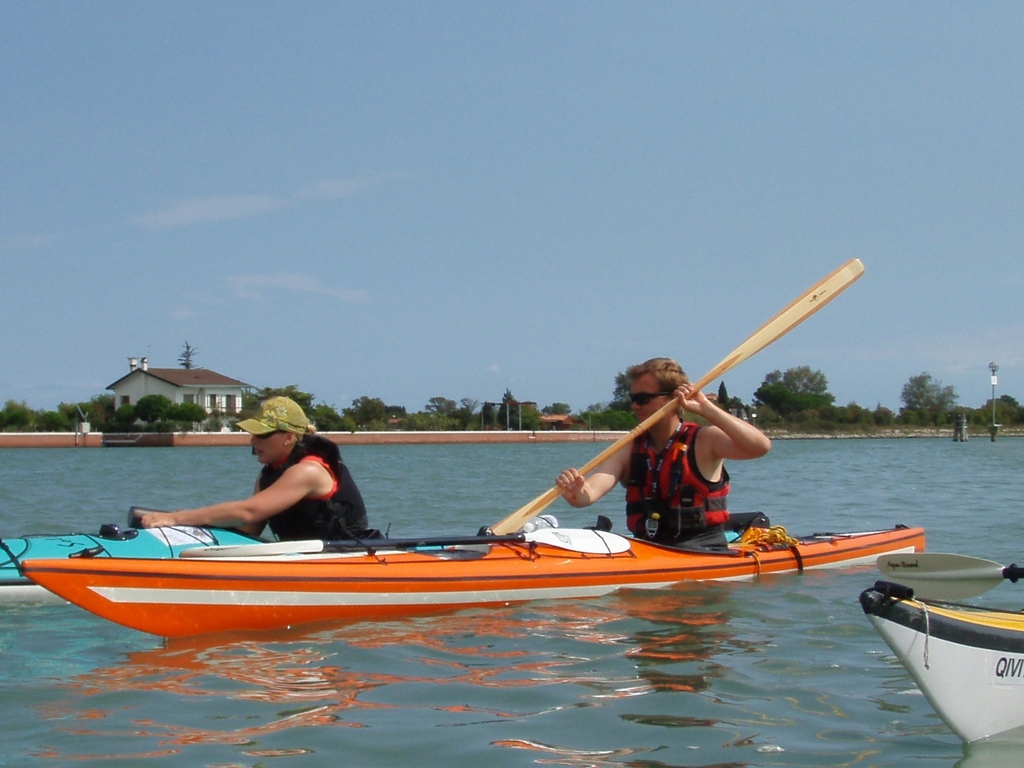 Among the multicoloured houses of Burano there was one with exactly the same colours as my Skim Distance.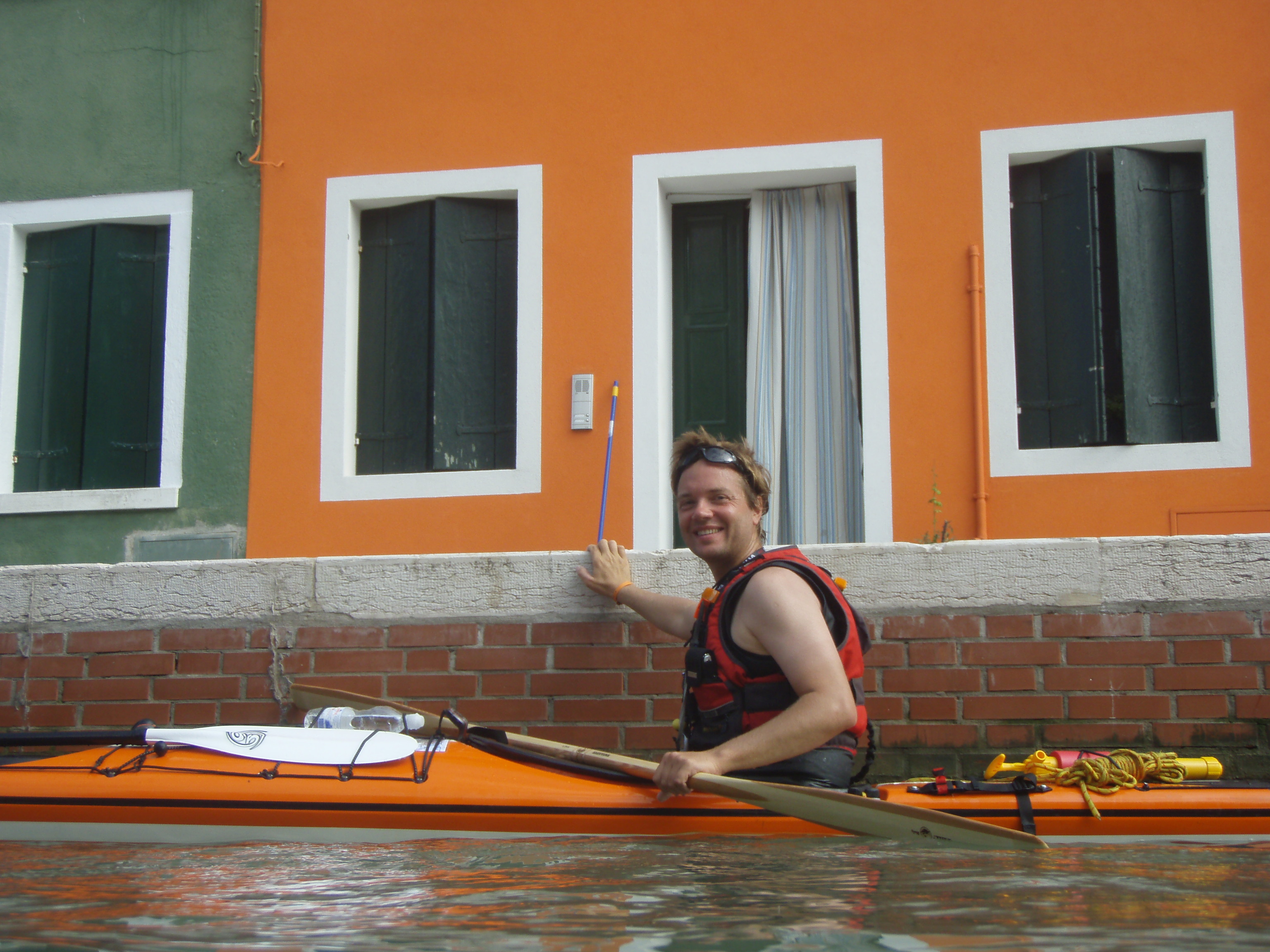 Doing a slightly illegal foray into the military area of the Arsenale.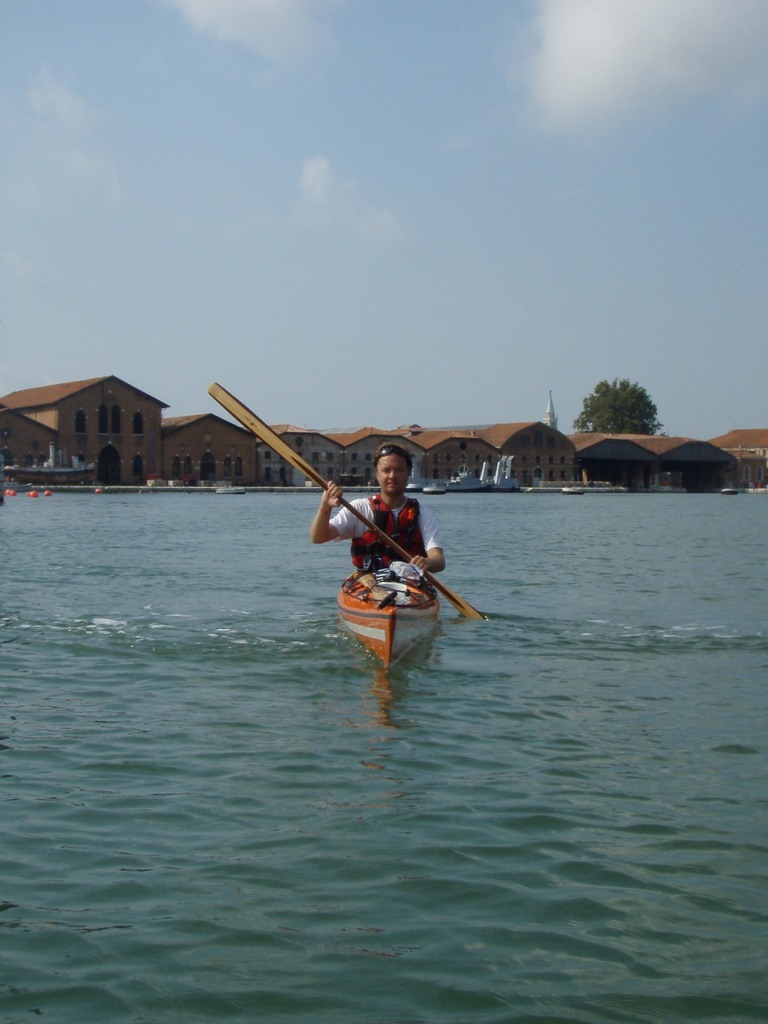 Still transgressing on military areas with impunity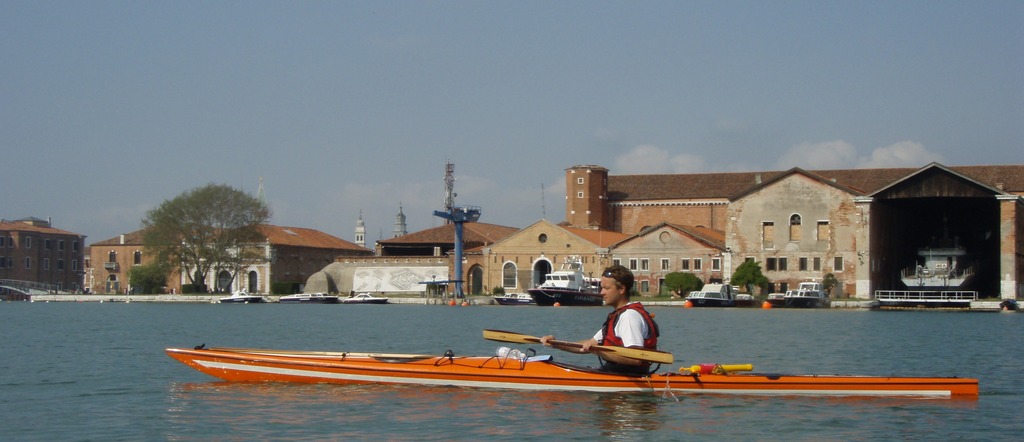 My venetian friend Marco wanted to try the Skim Distance and immediately took a liking to it. The expression on his face says it all: don't try to take it away from me!