I've spend most of the last days roaming parts of southern and central Sweden. All in all I did some 1500 km in three days, but only managed to keep two of my three appointments.
On Wednesday I drove from Copenhagen to Gothenburg to visit my friends Sara, Johan and Elda at Escape Kajakcenter. The journey up there was event-less, with motorway all the way, except for a few minor mishaps on the ring road of Gothenburg, but nothing the GPS of my phone couldn't handle. I got there in the end and that is what matters.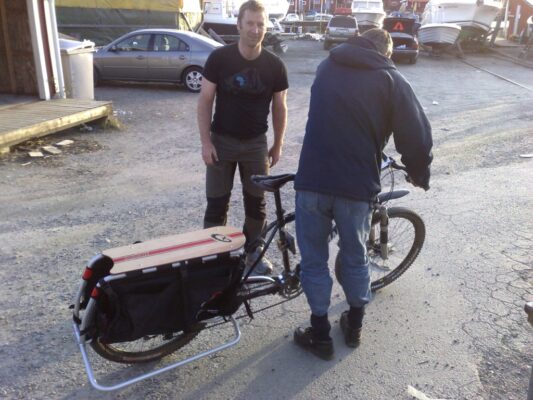 The scope of the visit was to present my Venice Kayak project to Sara and Johan, in the hope that they would want to organise some tours down there for their customers. We had a very nice evening, eating sushi, and talking kayaking and Venice. I'm very happy that Sara and Johan liked my ideas and hence Escape Kajakcenter will try to organise a couple of groups to send to Venice in August and September this year.
The next day, Thursday, I continued towards Stockholm after another quick visit at Escape Kajakcenter to pick up a few things. I expected it to be just as easy as the day before, only an hour longer due to the distance, but as I continued on the E20 I discovered that most of the road between Gothenborg and Stockholm isn't motorway. In the end it took well over six hours to get there.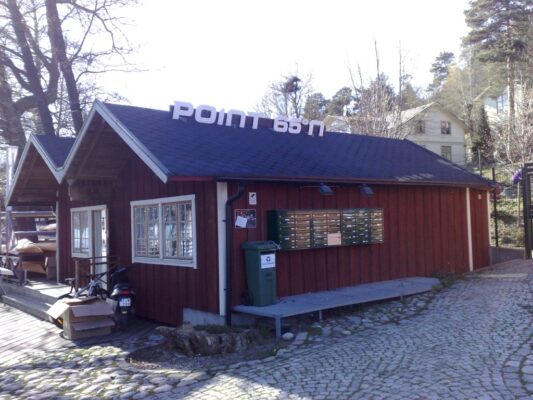 My first appointment in Stockholm was with Paul Rosenquist from Point 65°N. We've been writing together for a while regarding kayaks for Venice, and as I was going to Stockholm anyway, and it was mostly on the road, we'd make an agreement to meet.
Point 65°N has their headquarters in a small house on the Pampas Marina in Stockholm. At first it seemed like such a little house for an company the size of Point 65°N, and inside people were almost sitting on top of each other, so they probably have something bigger next year if they continue to grow at the same rate.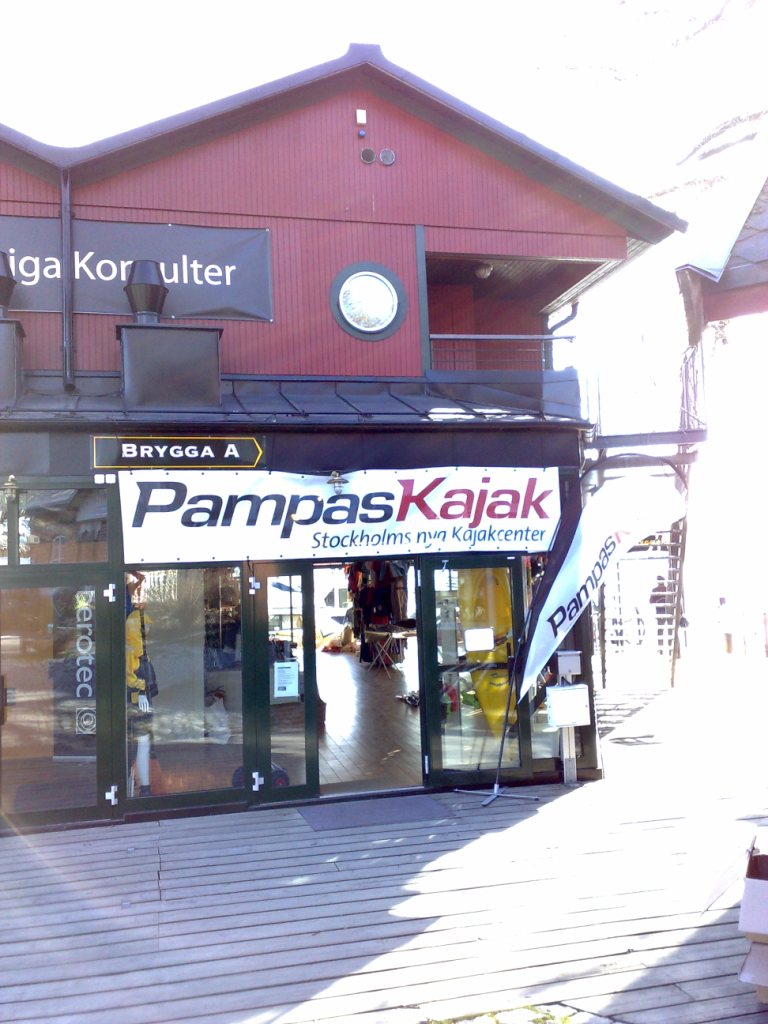 Just besides the offices is Pampas Kajak, the largest kajak store in Sweden. It is owned by the same group that owns Point 65°N, and, lo and behold, mostly sold Point 65°N kayaks.
Paul promised me he'd do everything possible to get one of the first of Nigel Foster's Whiskey 16 kayak to Venice for us. It does look like a fantastic boat, and I really can't wait to try it.
My last appointment was with Carin and Lars at Horisont Kajak just outside Stockholm. It was getting late and I hurried as much as I could, following the driving indications I had saved from Horisont Kajak's homepage. They were very precise and I arrived reasonably quickly at their base. Horisont Kajak is located in the most beautiful of places, in the middle of a forest down to a sheltered corner of the Stockholm archipelago. Too bad nobody was there. I wasn't really surprised, though, because it was a bit late, so I set out to find the home address of Carin and Lars.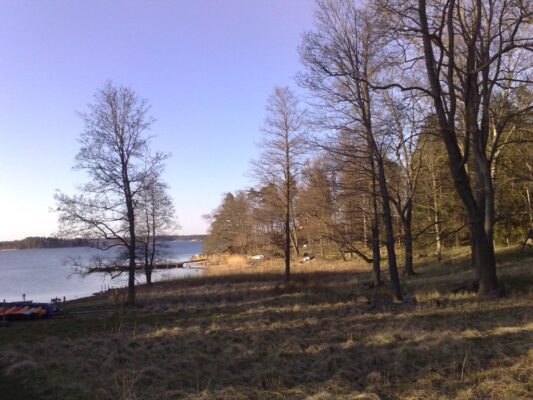 This time the GPS in my phone failed me completely. It quickly gave me a route to follow, which I did. Unfortunately the navigation software didn't distinguish properly between real roads suitable for a 300kg motorcycle with driver and luggage, and muddy hiking paths in the local forest, so I ended up somewhere completely weird and certainly not correct. A rather scared looking lady with two small dogs certainly didn't expect to meet a fully loaded motorcycle in there. After about half an hour driving around in the little forested residential neighbourhood I had ended in, I finally managed to extricate myself from the maze of playing children, seniors taking an evening stroll and assorted joggers, by doing the exact opposite of what the nice lady from the navigation company told me.
When I finally returned to the main road, and found a route suitable for motorcycles leading to Gustavsberg, the nice lady fell silent. When I stopped to check the phone, it was dead, out of battery.
I know Carin and Lars lives near Gustavsberg, on a small road somewhere on the outskirts of town, or so it seems on the maps I consulted before I left home, but without a GPS, without a working phone, with a non-working phone number to call, it just disconnected when I tried to call, and with all shops closed, I couldn't really get any further.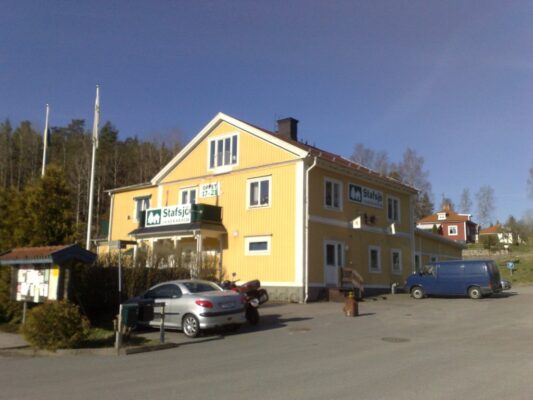 Staying the night in Stockholm and trying to sort out the situation the next day wasn't really a possibility, as I also had an appointment in Copenhagen at two on Friday, with some eight hours driving to do, so after pondering the situation I decided I could just as well start returning home, and I headed back to the Stockholm ring road and the motorway home.
It soon got too cold to continue, and after a few hours I stopped and looked for a place to sleep. I was fortunate enough to find a youth hostel just minutes before they closed for the evening, and got a good nights sleep. In the morning I was back on the motorway heading for Copenhagen. I was driving too fast because I wanted to keep my appointment in Copenhagen at two, and I almost got stopped by the police for speeding. I spotted the police car just in time to slow down so it looked like I had been overtaking rather than just speeding, and the police car quit following me after a few minutes.
In any case, I did make my appointment, arriving at three to two.