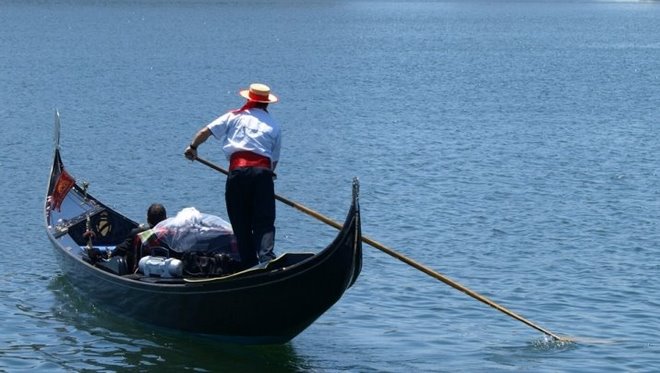 By chance one day I stumbled over the Gondola Blog by Greg Mohr, who nurtures a burning passion for gondolas. He is, as he states on his blogger profile, a gondola fanatic.
There are quite a few gondolas in the USA. One day I visited the Squero Tramontin in Venice, Roberto Tramontin told that there were at least 120 gondolas there, including several he built himself, and I'm quite sure he didn't count the electric ones 🙂
Greg also runs Gondola Adventures, a gondola service working in Newport Beach (CA), Lake Las Vegas (NV) and Irwing (TX).