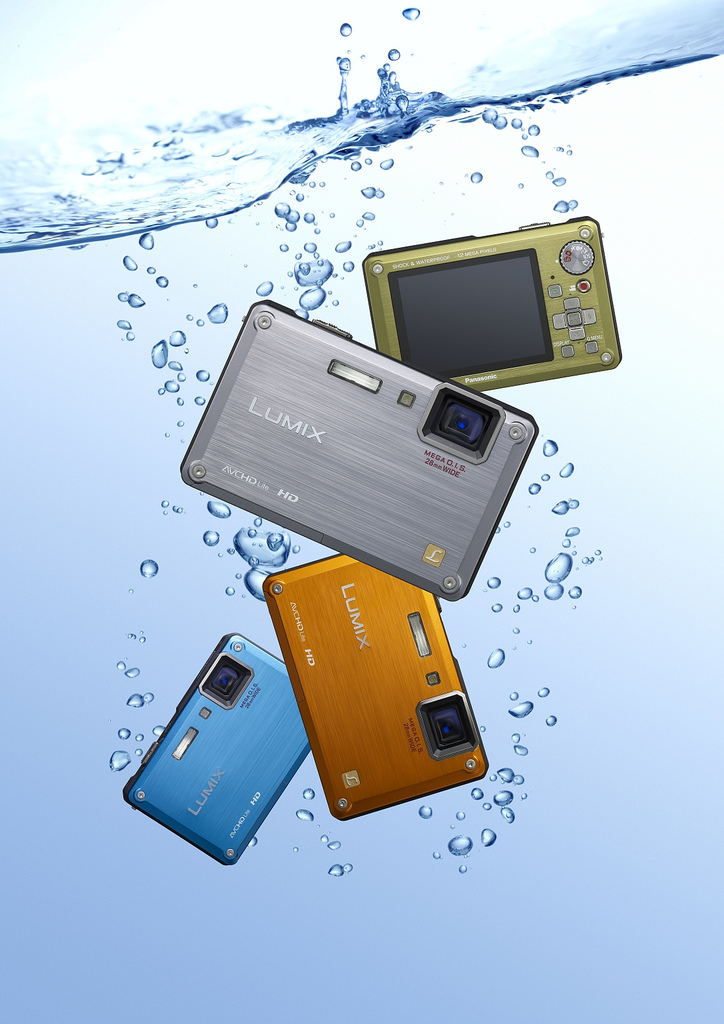 I got a very nice email yesterday, from a PR represetative of Panasonic Nordic, with an offer of lending me a Lumix DMC-FT1 (TS1 in the USA) camera as soon as they get the first test cameras to the country in late March.
The deal is that I will test the camera in real life paddling situations in Spain and Italy, and naturally supply Panasonic with feedback on the camera, and pictures and videos taken during this spring and summer.
I find it very exciting that Panasonic now enters the niche market of rugged, waterproof cameras suitable for use while kayaking. Until now our only choices as kayakers have been various models from Pentax and Olympus, none on which have been that spectacular. It be very interesting to see how Lumix DMC-FT1 measures up.
The basic camera specifications of the Lumix DMC-FT1 is in line with the latest offerings from Olympus and well ahead of what I have seen from Pentax. It has a 12.1 Mpixels sensor (images of 4000×3000 pixels), with a Leica 28-128mm (35mm equivalent) lens, which is approx. 4.6x optical zoom. The display is 2.7″ at 230.000 pixels.
As for ruggedness, the Lumix DMC-FT1 is not top of the class but it is close, and it should be enough for what most of us need when kayaking. It is dustproof, waterproof to a depth of 3m and shockproof up to 1.3m, just like the Pentax Optio W60 and the Olympus Tough 6000.
Where the Lumix DMC-FT1 really distinguishes itself from the other waterproof cameras is its video capabilities. It can record video in 720p HD-TV video quality: 1280×720 pixels, 60fps in AVC HD Lite format in three qualities (17Mbps, 13Mbps, and 9Mbps). The AVC HD video specification is a highly compressed MPEG4/AAC3 format, so it should be possible to get good length registrations on common 2Gb or 4Gb SD cards (of which I have loads).
It uses standard SD memory cards (it has always annoyed me that Olympus has to use a different memory card than everybody else), it has a USB 2 connection for data transfer to a computer, and a HDMI output for playback on HD-TVs or other recorders.
Naturally, the software in the camera has a gazillion different functions,but some sounds useful in a kayaking context, like auto focus tracking of moving objects and a special "Quick AF" setting for impromptu snapshots. It also boasts automatic facial recognitions, that is, automatic tagging of persons in photos when enough photos a single person has been taken.
I can't wait until I get my hands on this new toy 🙂
Links: