Most of the stuff from our North American sponsors have been shipped to Wendy in Canada, so only now when Wendy has arrived here in Venice to save me from all my problems have I had the possibility to actually see the things we have received.
There was way too much in Wendy's massive duffel bags to list it all, but here's some of it.
The first thing we tried was simply too amusing to let rest. We had to try them on immediately. The Vibram Fivefingers are glove-like shoes with separate fingers for each toe. Initially they were a bit hard to get on, but once on they were very comfortable. I paddled with mine all day and had no problems.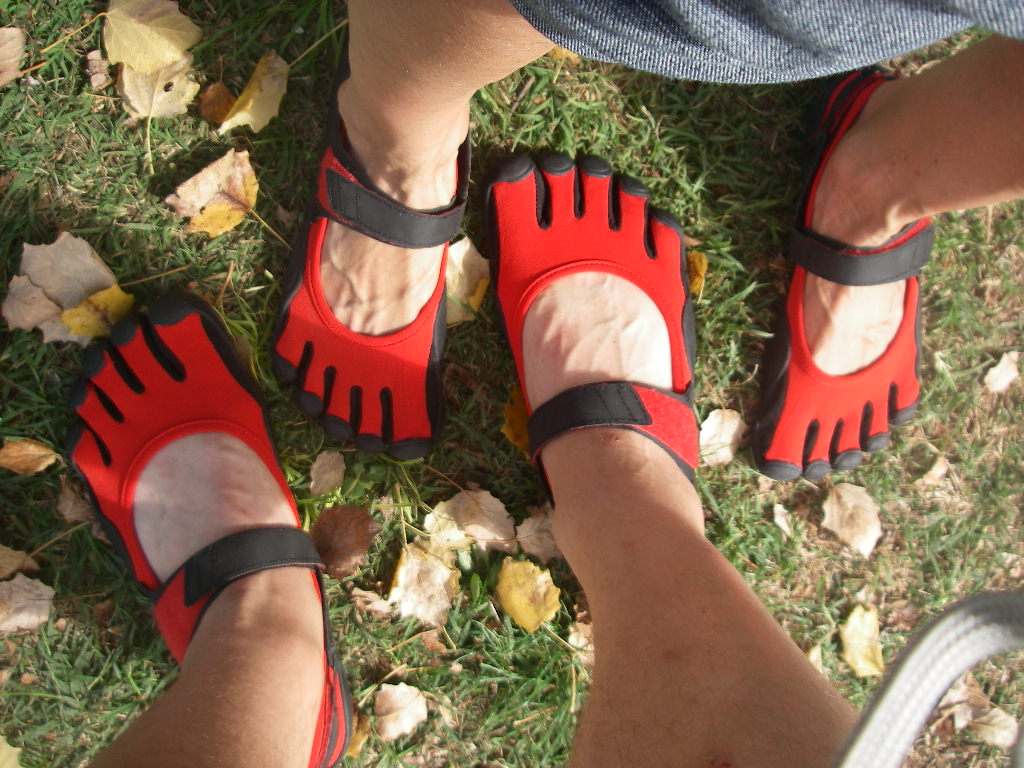 Kokatat have sponsored Wendy earlier, and this time they sent us a huge parcel with jackets, short sleeve knappsters, storm cags and a new PFD for me. I used the PFD for yesterdays paddle and today the storm cags saved our morning, when we had to get up and out of the tent in pouring rain. I have no doubt the storm cag will be one of my favourite paddling garments in the future.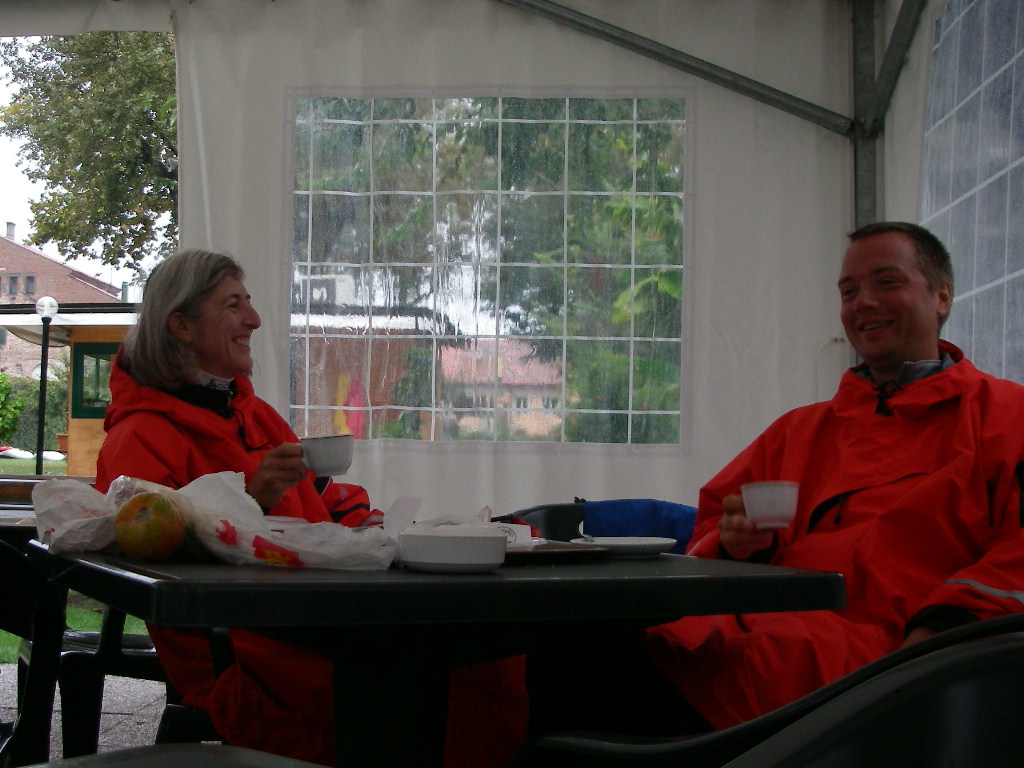 ODLO had sent us a parcel with technical underwear and other sports clothes to Palermo. I still haven't tried it all, but I used the ODLO T-shirt for yesterdays paddle, and amazingly it feels cool in the sun, warm in the shade and it dries almost instantaneouly, so its the perfect shirt for a paddle on a sunny day in Venice.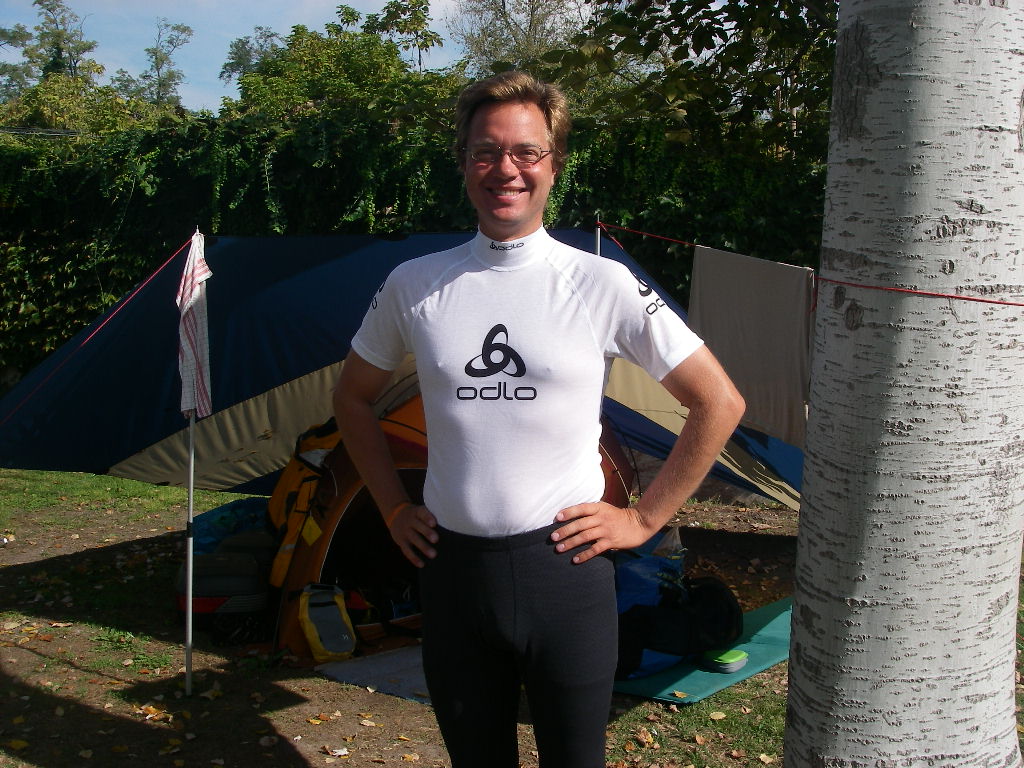 Wendy bought a beautiful tent from Hilleberg, a Nammatj GT3. We slept in it tonight through pouring rain and thunderstorms, and it was just brilliant. It stands with just three identical poles and four pegs, so it mounts in an instant. We had it standing in a couple of minutes without looking at the instructions. I wish it were mine 🙂