It'll be a busy day in Venice today.
The day did, however, have a less auspicious start. As I was having breakfast at the camping at little thing dropped on the table just beside me. It was …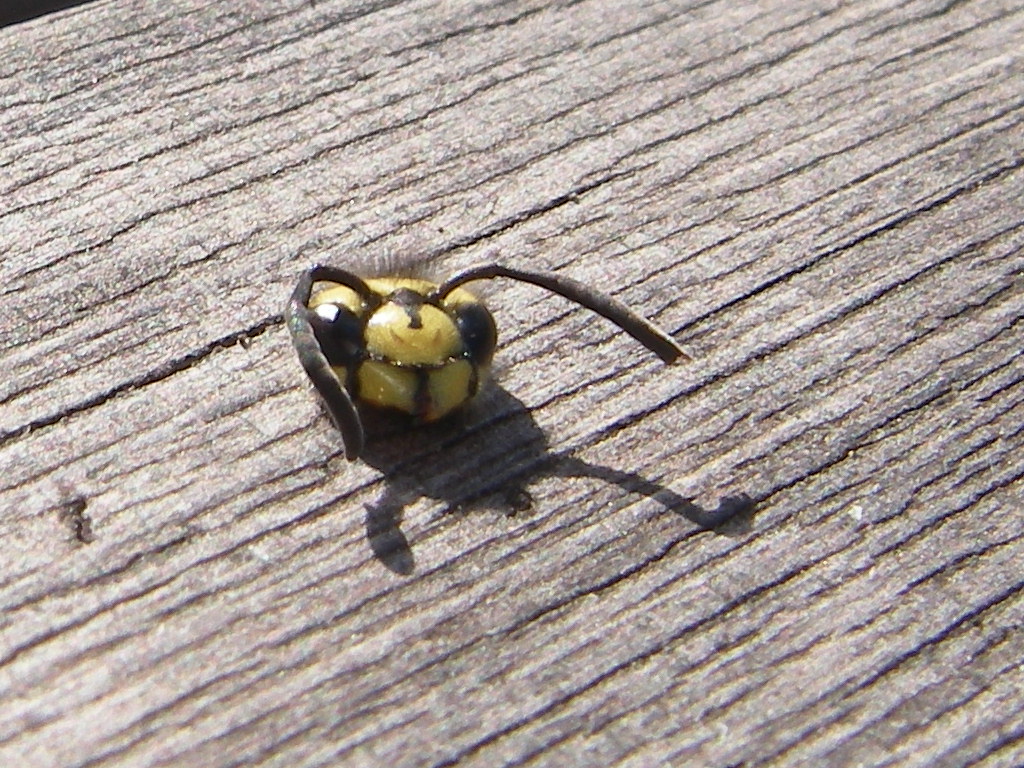 … the severed head of a bee!
There must have been some really nasty business going on up there between the leaves, but as I was busy too, I didn't crawl up there to investigate.
I'll have my temporary passport today if all goes well. I have the photos ready, and everything should be ready at the consulate too. I'm off to the vaporetto for the city in a moment.
The battery of my Nokia N800 Internet Tablet has died. It is not the new one sponsored by Nokia Nseries, but the one I have had for quite some time. I had it recharging all day yesterday and its still flat. Apparently its a slightly special battery, because the shops here on the Lido don't have it. I hope I can find one, I've gotten so used to always having it with me.
Then I have to rent a car with a roof rack so we can transport the kayaks on the roof, book the ferry to Sardinia and pick up Wendy at the airport. Then tomorrow, we'll be paddling together in the lagoon and in the city.
Then, lets hope the bees back at the camping have had their internal affairs sorted out before we're back.