Isola Caprera and Isola della Maddalena
We in Città della Maddalena now. We've had a nice day padddling up the east coast of Isola Caprera and back down between that and the Isola della Maddalena. We expect to find a camp site somewhere to the west of here on the mainland.
The Isola Caprera has a magnificent rocky coast, sculpted into a million different shapes, some loking like animals, some like faces and others like abstract art.
We're here: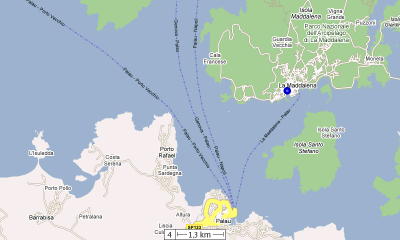 ---
---