The weather has gone haywire in most of Europe, and we've got our part of the fun here in Sicily too. No snowstorms though, its not that extreme, but we've had a lots of rain, winds between force 4 and 7 and seas so rough many ferries have been deviated or had to remain in port.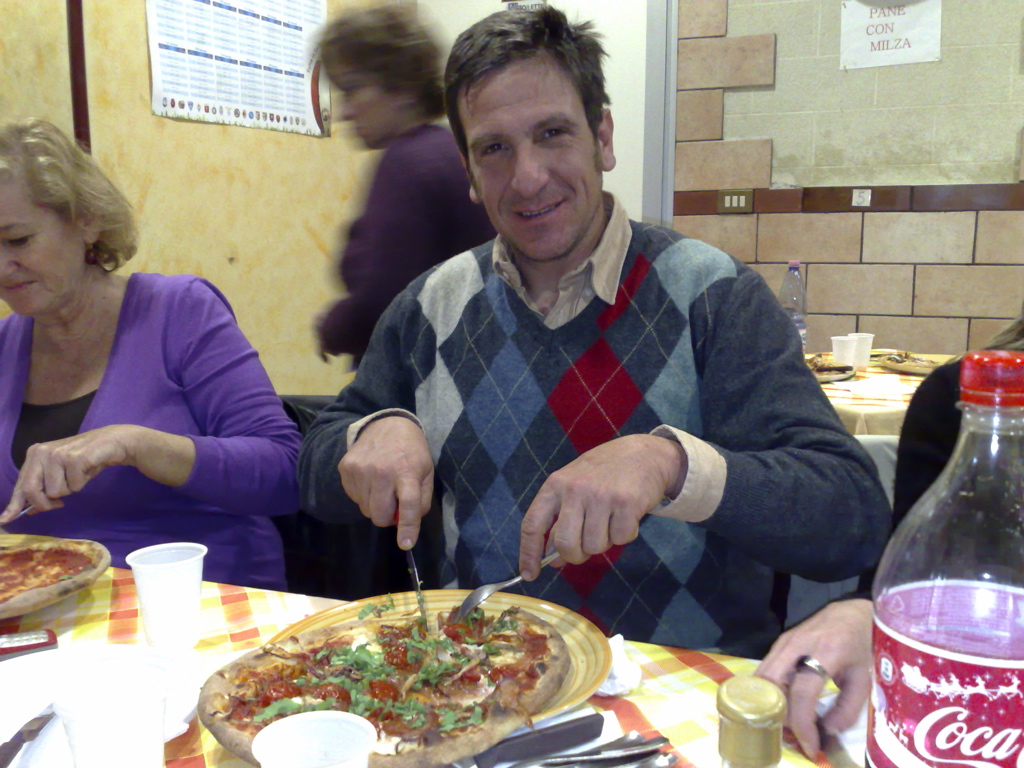 The weather hasn't given us any chances for a relaxed holiday paddle, but we've spend quite a bit of time with our Sicilian kayak friends Giacomo della Gatta and Salvatore Bartoli.
Salvatore has the dubious honour of having a pizza named after him at a local pizzeria, Actually the Pizza Bartoli is a very good pizza, with cherry tomatoes, mozzarella di buffala, red onion, anchovies, and a touch of rucola. We all enjoyed it immensely, except Salvo who didn't feel well.
The day after we had a spectacular meal at Giacomo's, with mackerel and sausages on the barbecue, salad and an unbeatable chocolatecake for dessert. Poor Salvo still didn't feel well so most of the laughs were on him as he snored away on the sofa, but the rest of us had a great time.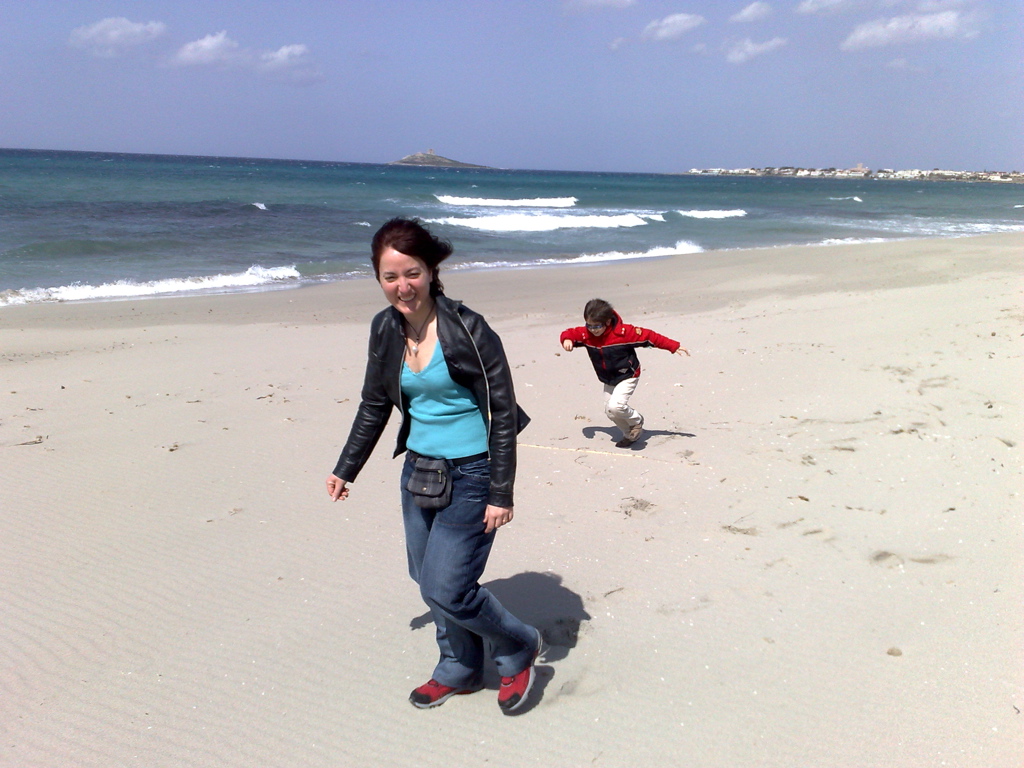 We're spending a good deal of our time with Valentina's family. After all we don't see them that often. Sunday was justly one of the few sunny days this Easter, and we went for a walk on the beach at Isola delle Femmine. The wind was strong, though, and we didn't stay for long.
Today we gambled on decent weather in spite of a forecast of rain, rain and more rain, and we've been reasonably lucky. In the morning we left for Segesta, some 75km west of Palermo, where one of the worlds best preserved hellenistic temples stand, near the ruins of the ancient Elymian city of Segesta. We were fortunate enough to have some nice long spells of sunshine,and we took our time to explore the ruins.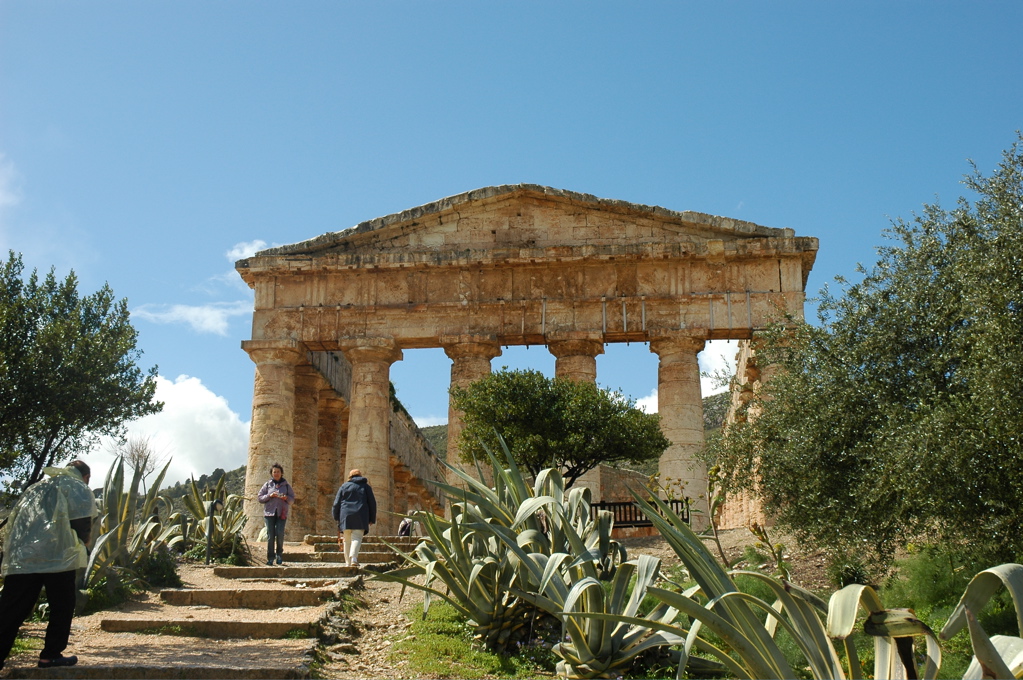 From Segesta we went to visit some very dear friends in Castellammare del Golfo. I've known Mariangela and Paolo since before I started to learn Italian some 15+ years ago, and a visit to Sicily without dropping by in Castellammare del Golfo is just not right.
Mariangela and Paolo took us to Balata di Baida to taste a local delicacy, the cassatelle. They are little half moon shaped cakes, filled with ricotta cream, deep fried, and covered in fine sugar. Our short excursion for the sake of a cake became a two hour meandering through the landscape of western Sicily, between fields of durum wheat, beans, vineyards, olive groves and citrus orchards, with a multitude of houses in between, large and small, old and new, beautiful and ugly, abandoned or well kept.
Tuesday is meant to be our final day in Sicily for this time, and we have a bit of shopping to do before we move on. We do not know, however, if the ferry will depart tomorrow evening as scheduled. The wind will be at its strongest tonight, up to 35 knots, so the ferry might not be able to depart from Trapani in time, it might not even be able to arrive there, or even to leave Cagliari tonight. We'll have to call the shipping line tomorrow for news.
There are more photos from Sicily on Flickr.