Tuesday evening (March 25th) we left Palermo for Trapani. The ferry was scheduled to depart at nine in the evening, but we ended up at Giacomo's chatting until after seven, and arrived at Trapani harbour at ten to nine, only to discover that the ferry departed from a new more distant pier, which we had problems finding as the signs weren't quite in working order. We hauled our gear from the car onto the ferry, said a hasty goodbye to Giacomo and hurried on board, only to hear a message on the loudspeakers that departure had been postponed to ten o'clock.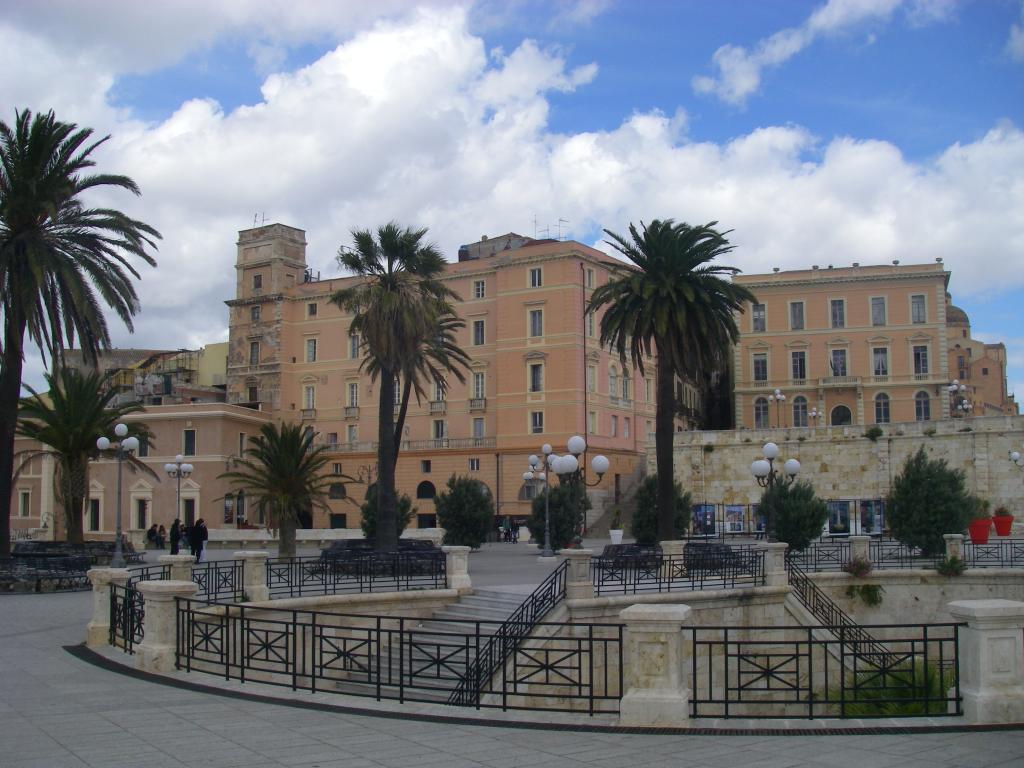 Initially the sea was quite rough, but it got calmer during the night, and we had a reasonably quiet passage to Cagliari where we arrived at about ten in the morning.
Francesco Muntoni of Cardedu Kayak wouldn't be able to pick us up until in the late afternoon, so we carried our gear to the nearby bus station where it was possible to leave luggage for a while. We checked in our bags, and a greenland paddle, and set off exploring the city.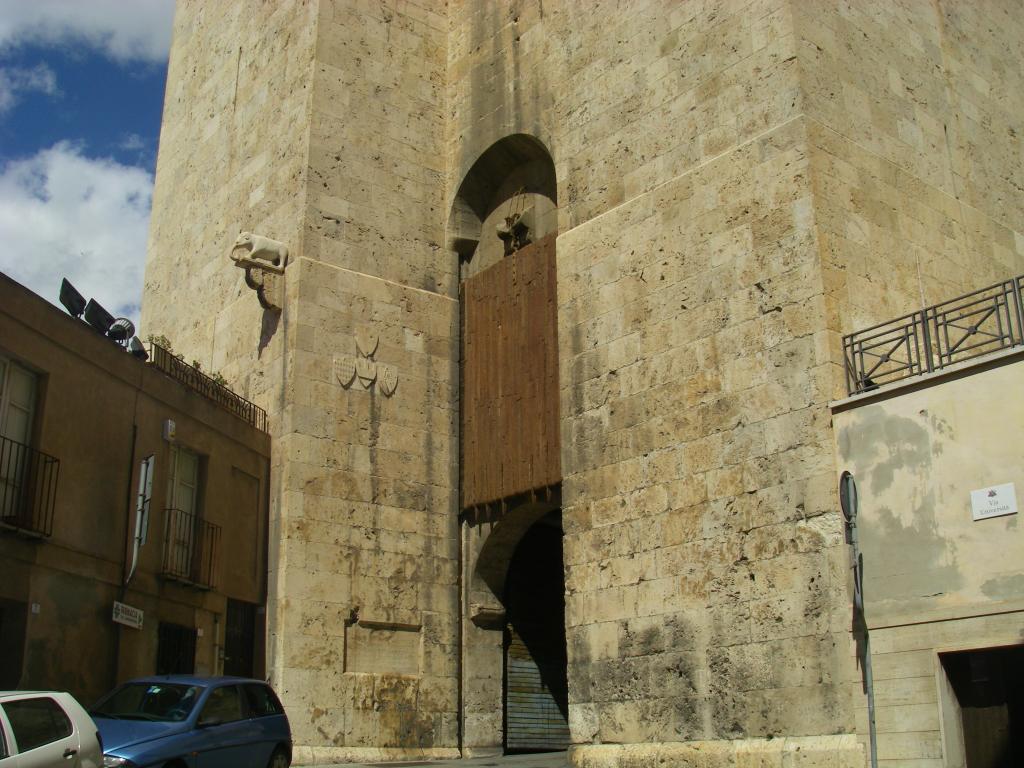 Cagliari is an ancient city. It was founded by the Phoenicians some 800 years BC, and later pass into Roman hands, followed by Byzantine, Pisan, Aragonese, Spanish, Austrian, Piedmontese and finally Italian. We walked through the busling lower quarter Marina on our way up the hillside to the old fortified city, the Castello, which in comparison seen almost lifeless.
Francesco Ravasio, one of the persons who brought sea kayaking to Sardinia over twenty years ago, met us at the station at half past three, and he took us for a short excursion to Nola before dropping us off at Diana Canoe, a local kayak producer run by Stefano Diana.
Diana Canoe makes a wide range of recreational kayaks in fiberglass, and they can make almost anything in fiberglass and kevlar. When we were there they were even working on some fiberglass roofs for ambulances.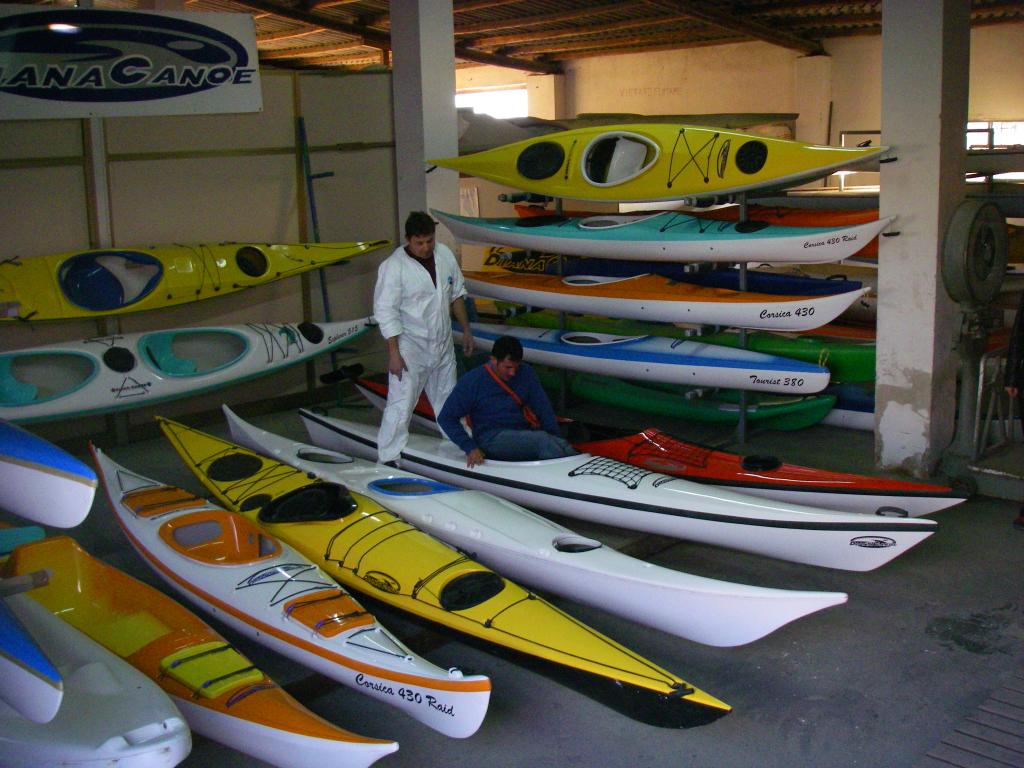 Francesco Muntoni of Cardedu Kayak came to Diana Canoe a bit later to pick us and a couple of kayaks up. Francesco uses kayaks from Diana Canoe for most his excursions in the Ogliastra area in Sardinia. The kayaks in question are in part designed by Francesco himself, especially for daytrips with less experienced paddlers along the rocky coast near Cardedu and in the area of the Golfo di Orosei.
We had a quiet drive to Cardedu in the dark, and arrived there at about ten in the evening, dead tired and ready for bed.