As I was walking the dog this morning down in our campo, watching the gondolas being readied for the day, I hear one of the gondoliers moan "oh, here comes another group" and speedily retreat away from the boats.
Shortly after they arrive, a group of 30-40 tourists, Russian sounding, probably from a cruise ship, all with a blue wireless audio receive so they could hear the guide speaking.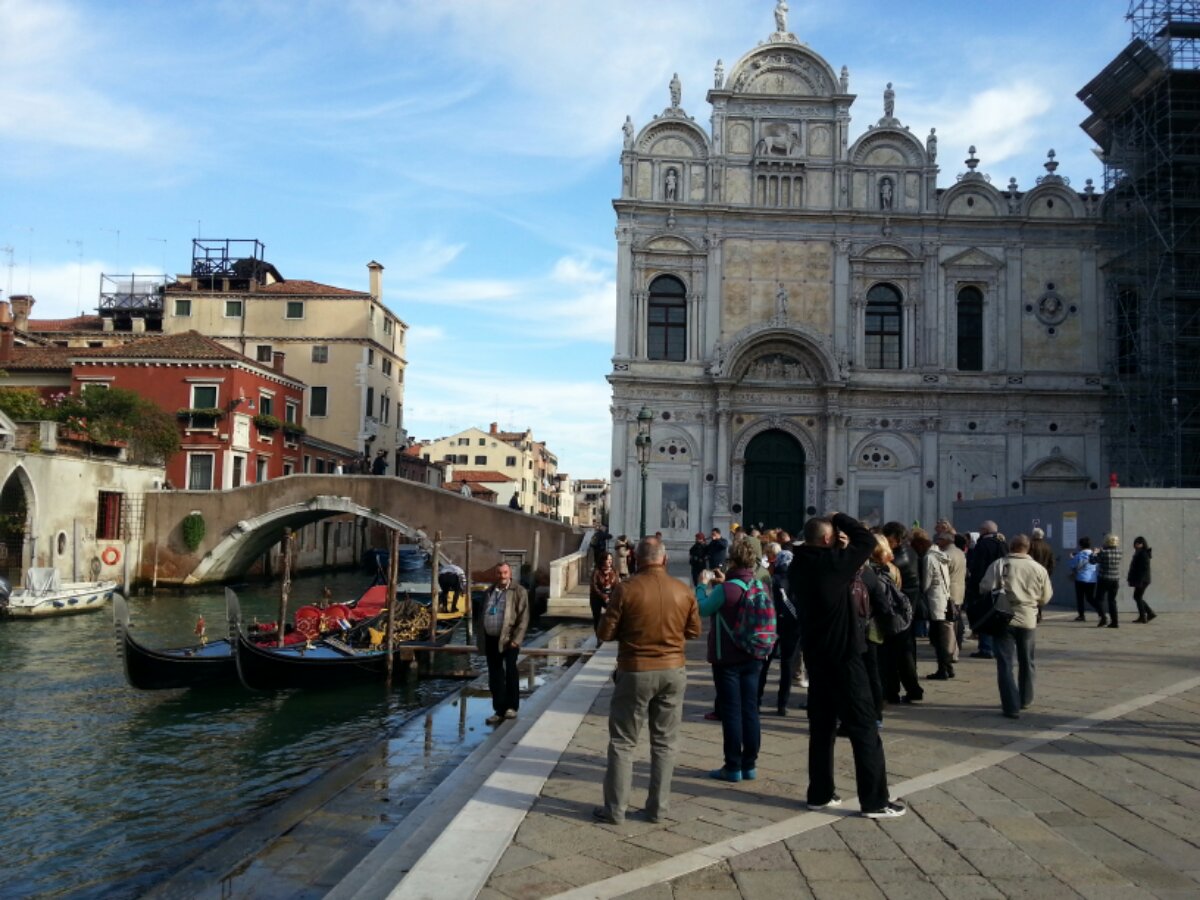 In about 20 second time they have formed a crescent shaped wall around the two gondolas, taking turns to pose in front of them got their Venetian holiday shot.
The gondoliers ignore them, knowing too well that they will get no work from that kind of group, but they will still have to put up with being reduced to being a picturesque extra for the holiday photos of a group of people of which half probably don't know for sure which city they're in and why is special.
After having assured that the gondoliers haven't been able to work for 15-20 minutes the group moves on, and life in the campo returns to normal.