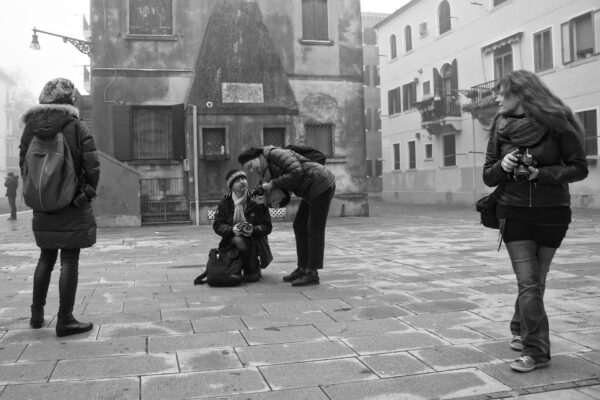 Martina and I went and did another photography class with Marc de Tolenaere – this time on black and white photography.
Much of the focus was technical: correct exposure and post production.
We talked about Ansel Adams' zone system, and the need to make sure that important areas of the composition aren't too dark so details are lost, or too bright.
Since our digital cameras have colour sensors, we need to convert the photos to black and white. To make the photos work, Marc taught us to work on the histogram, and restrict it by reducing contrast globally, and then widening it by increasing contrast locally. This will make the photo sharper without having areas go too dark or too bright, so details are lost.