The city administration of Venice has issued an almost total ban on kayaking for entirely fictitious reason of safety of navigation. We have written about it here (Aug 1st) and here (Aug 6th) and here (Sep 9th).
This post explains in more details where you can go kayaking and when in Venice with the August 1st 2018 ban in force.
The current situation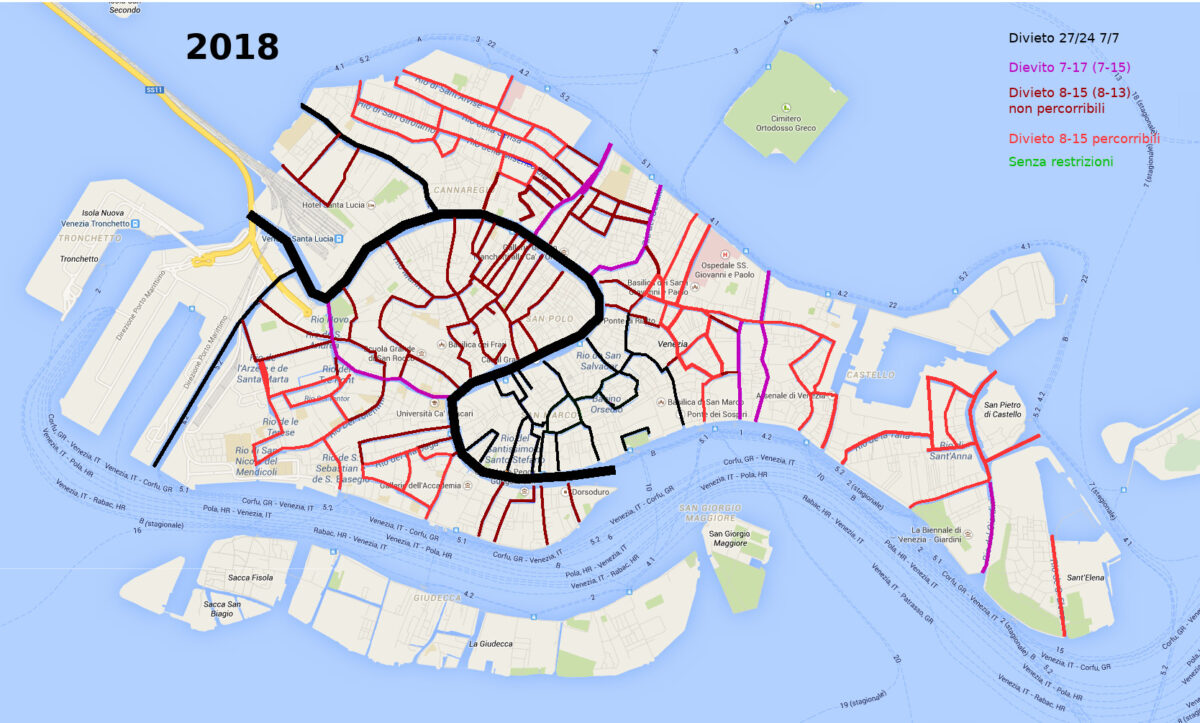 The canals in black have a total ban, 7 days a week, 24 hours a day, no exceptions. The 'black' canals arethe Grand Canal in Venice, Canale Cannaregio and all the canals in the Sestiere San Marco. The Grand Canal on Murano is also black, and so is for a period in the summer the canal on the Lido di Venezia which leads to the Venice Film Festival venue.
The 'violet' canals are off limits from 7am-5pm on Monday-Friday, 7am-1pm on Saturday and free on Sundays and national holidays. This limitation covers all day light hours for most of the year, making it practically as bad as the total ban on the 'black' canals, except for a short period around summer solstice.
The canals painted brown are the ones that are either unreachable due to the limitations of 'black' and 'violet' canals, or which becomes de facto dead ends because they lead to a 'black' or 'violet' canal with no way forward.
In the 'red' canals kayaks are banned 8am-3pm on Monday-Friday, 8am-1pm on Saturday and free on Sundays and national holidays. These canals are all the remaining canals in Venice, and also included the Giudecca, Murano, Burano and the Lido di Venezia.
There are no canals in Venice without restrictions.
How it was before
Comparing with the previous situation the scope of the August 1st ban becomes obvious.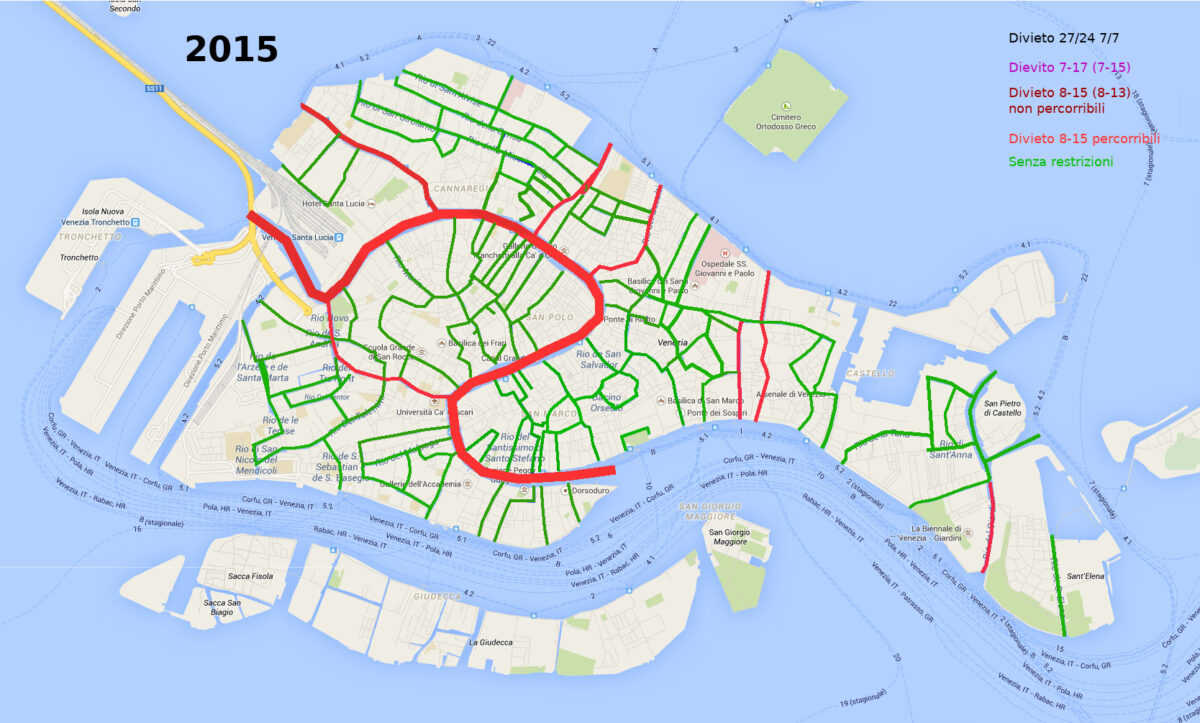 Before August 1st, 2018, it was possible to paddle the entire city, with some limitations on the main canals 8am-3pm Monday-Friday, 8am-1pm Saturday, while Sunday and national holidays were free. It was possible to cross the Grand Canal in a handful of spots, even in the period when navigating along the canals was illegal.
The city of Venice has gone from a situation of almost free albeit regulated paddling, to almost totally illegal with just a few exceptions of limited applicability.