So today I've spent most of the time sitting at Café Maleti on the Gran Viale of the Lido, updating blogs and doing email. Life is hard, but they do make good coffee and food, and absolutely great icecream.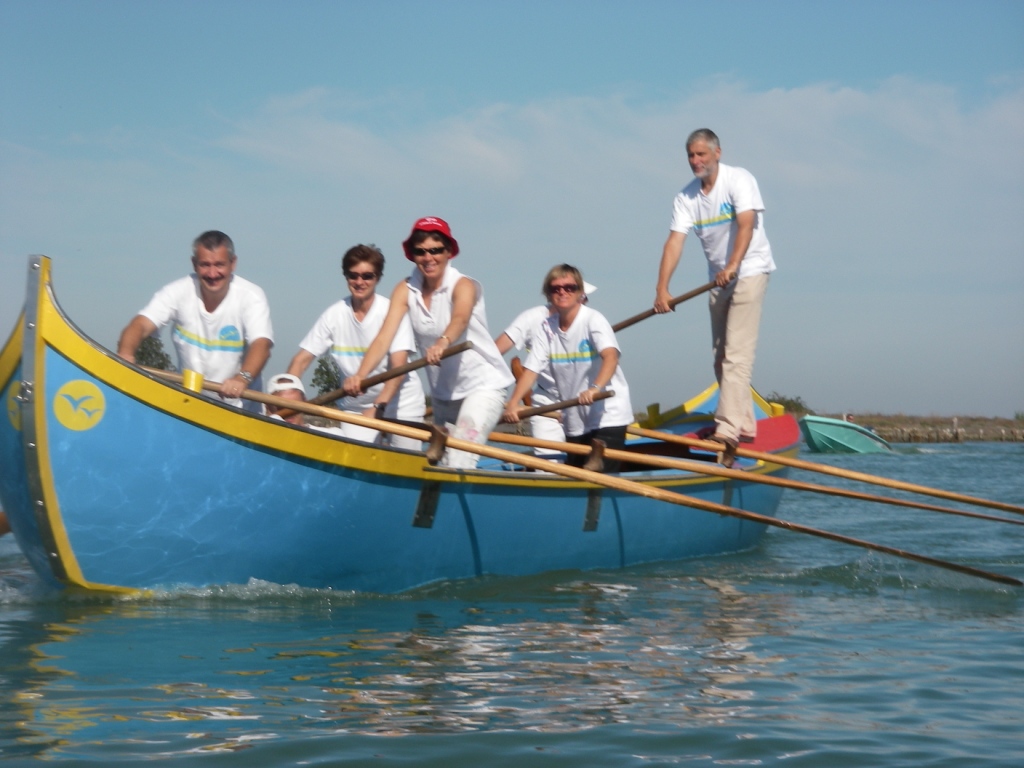 Then I have to stand the pathetic view across to the lagoon to Venice each and every day on my way to the 'office' at Bar Maleti. I don't know how I can stand it, but I guess when you have no choice you learn to cope.
We've got a few new sponsors for our journey. ODLO has sent us a package of underwear, Tec shirts and jackets. Wendy will bring it with her to Venice later. North Water has sent Wendy a large package of deck bags, tow lines and other good stuff, including a huge mesh duffel bag Wendy seems to be in love with :-). Last, Hilleberg, the Tentmaker, has given us a very good discount on a good size light weight tent for the journey.
Now, for the rest of the day, I think I will go back to the camping, and go paddling for the afternoon. A good paddle up Sant'Erasmo to Burano and Torcello wouldn't be bad for a sunny afternoon on the Lido. In the evening I might go to the local trattoria for a pizza.