The Danish press has reported on a narwhal massacre in Greenland recently, where 42 narwhals have been killed, for their tusks and a limited amount of flesh. The rest of the whale were left to rot on the shore.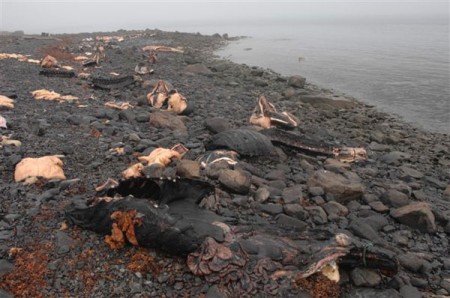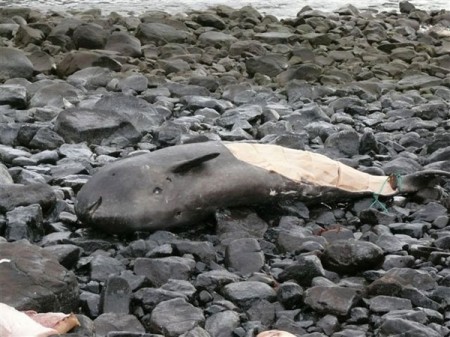 The remains of the whales were discovered by a boatful of tourists on August 17th.
The discovery has raised much fear of Greenland's image as a place of sustainable hunting, where the whole animal is used.
There are more pictures and coverage in Danish at Sermitsiaq.gl.